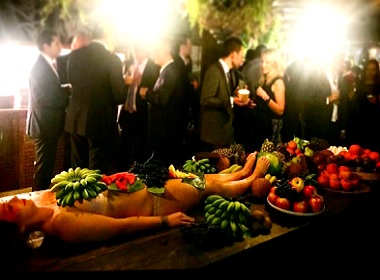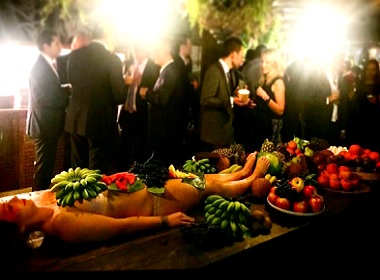 A Sydney's bar opted for a peculiar way of promotion by using nude models for its relaunch at the Overseas Passenger Terminal, causing a huge out-roar all over the social media in the Australian metropolitan flag post.
Cruise Bar Scandalous Nude Model Displays
Some people called the stunt "appalling" and others "unacceptable", reported News.com.au.
There were people who openly labelled the display sexist, calling for a boycott of the bar.
There were several human platters on display, lying on the tables.
Promising some of the best views in town, Cruise Bar occupies a prime spot in the Overseas Passengers Terminal.
For the media launch young women were covered in bananas, grapes, and pieces of cut pineapples and watermelons.
Chocolate fountains placed nearby offered to dip fruit pieces in the hot sweet sauce.
The refreshments could be picked up from the tables themselves, and not only from the skin-and-fruit-clad models.
Some party participants were hand fed fruit by the exposed models, as the photos on various social networks display.
The practice of using bare women's bodies for food displays comes from Japan, where unclothed females were engaged as sashimi and sushi platters in geisha houses.
The tradition of Nyotaimori (body sushi) has been known since the samurai period.
A copycat version of the sensual practice was featured in the hit sitcom Sex and the City, where the risqué heroine Samantha stripped for her boyfriend and covered herself in sushi.
In Japan, there is also a male version called Nantaimori.
Mirror.co.uk ran an online survey asking whether readers would eat their dinner off a naked model. 67% said they would do it if she was clean, 33% refused, even if they were starving.
What would you do?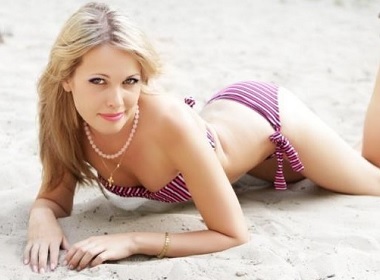 Read also: