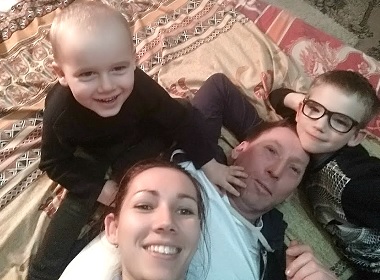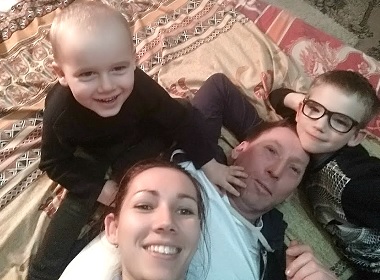 Another happy couple sent us the story of their engagement, just before the upcoming Valentine's Day! Nataly and Yeb connected on Elena's Models in October 2017, just 4 months ago, and now they are engaged to be married. Nataly tells her story of how they met and what made her fall in love with the caring gentleman from UK.
Nataly (Ukraine): "I fell in love with his manners and intellect"
I am Ukrainian by nationality. I have registered on this site in October 2017. One of the first people who wrote to me was a 48-year-old man from England. On his photo he was on top of a horse jumping over a barrier. My first thought was that it was a picture form a magazine. But already in his first letters he told me that all his life he was involved in horse riding and training jockeys and horses. I didn't ignore other admirers, but the British gentleman was the only one whom I allowed to phone me.
Our first communication by phone didn't work out, my level of English didn't allow me to communicate fluently. He was the only man from all I know, who was writing poems for me. Over a distance, it's hard to evaluate seriousness of intentions. Once Yeb sent me a necklace with a pendant in the shape of a heart by courier, later some flowers and a teddy bear.
He booked his tickets to Ukraine. I got really nervous, because I have never before communicated with a foreigner. My mother was against of such a connection, as she didn't want to lose her daughter and two grandkids in Britain. I met my future fiancé at the airport on 31 January. Of course he arrived with presents for me and my family. I was quickly learning spoken English, we could talk for hours about issues of economics, politics and healthcare. I fell in love with his good manners and intellect. All my family fell in love with Yeb.
When he put kids to sleep, he started to look erratically for something in his purse, took out something wrapped, was unwrapping it for a minute, and then a gold ring with diamonds sparkled and I heard him saying, "Marry me". I answered, "Yes".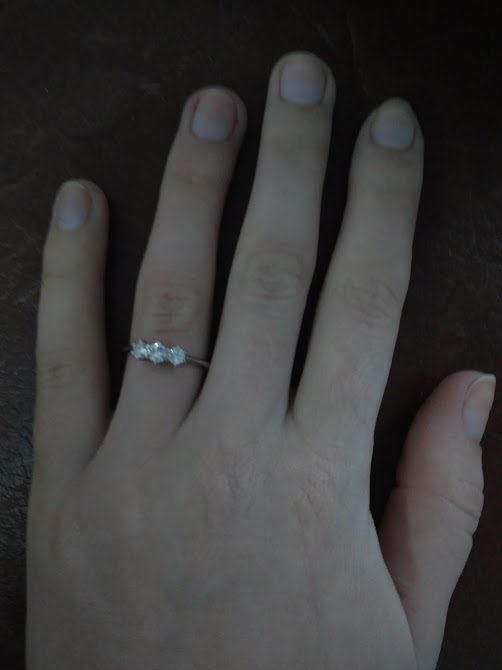 I planned to show my city to my fiancé but suddenly I got ill. Yeb was looking after me like a real husband, brought me tea and medication, was taking care of my kids, going to pharmacy, without knowing the city and the language.
I had an unfinished renovation in my bathroom, Yeb hired workers and they completed the job in two days. I have never felt such apparent presence of a man at home. 8 February we said goodbye to each other and Yeb returned to England. I now will be working on getting passports and visas. I miss him so much, we talk on the phone every day.
Thanks to this site. To all the girls I wish women's happiness.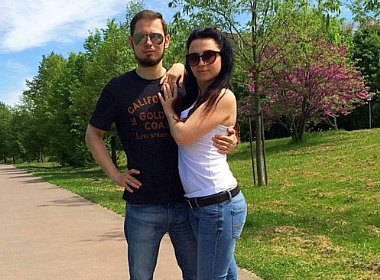 More happy stories from our couples: