There is more demand for live-in workers in Ukraine, where housing is provided by the employer in addition to remuneration. Workers who are ready to literally live at the workplace are in high demand. Wages offered are also rather generous, compared to other offers.
Live in jobs in Ukraine
Traditionally, the Ukrainian employment market is getting busier in autumn, Segodnya.ua reports. Recruiters say that this year employees are more open about the location of their future place of work. Vacancies with free accommodation are highly popular among Ukrainians.
There are nearly 32,000 live-in job postings on OLX – Ukrainian website publishing job ads.
Maids, cooks, handymen, drivers, guards, customer service employees, tourism professionals, and even entertainers are in demand by employers happy to provide accommodation in addition to a pay check.
The majority of job openings offering a place to live are for babysitters, caregivers, and housekeepers. Over 9,000 such vacancies are available (29% of all ads).
For example, living in a high-end gated community in Kiev region and looking after a 1-year-old child offers a pay check of 25,500 hryvnia (USD 915) per month, where the person is only required to work for 15 days of the month and able to take 15 days off. Most likely, it's due to the fact that it's shared custody arrangements and help is only needed by the parent when the child is in the care of this custodian.
Kiev babysitters can earn 800 hryvnia ($28) a day. The figure may seem low to a foreign observer, but for Ukraine where the average wage is just over USD 300 per month, it's a decent pay.
Free accommodation
Manufacturing workers and farmers are offered free housing, too.
A turkey farm requires a worker offering wages of 21,000 hryvnia ($750), plus free meals and accomodation.
Up to 22,000 hryvnia ($790) is offered to bakers, pastry chefs, and plum slicers.
A security guard in a small town is required with a wage of 6,000 hryvnia ($215), free meals and 10 days off per month in a row. The accommodation is provided at dormitories.
Sales representatives are in demand, too – particularly, in the cities with over a million population such as Kiev, Odessa, Kharkov. Workers are offered a salary of 20,000 hryvnia (USD $715) and an apartment to live in.
There are a lot of vacancies from bars and restaurants, especially in tourist locations.
Such places as Odessa, Kherson, and Zakarpattia province are packed with vacancies: A bartender is offered 21,000 hryvnia (USD $750), chefs and accordionists get 18,000 hryvnia (USD $645) a month, a sushi-maker's wage is 14,000 hryvnia ($500), OLX experts report.
Worker beware
It's not all black and white when it comes to live-in jobs, especially in foreign countries, since labour migration is now popular among Ukrainians, with 1 in 2 thinking of working overseas.
For instance, Ukrainian drivers in Poland get the same wage as in their home country.
Monthly wages of a driver in Ukraine are approximately 25,000 hryvnia ($900). A driver in Poland is going to get about the same amount of money.
Construction industry workers from Ukraine are also in demand. Employers from Poland, Israel and Russia are ready to hire Ukrainian specialists and provide them with accommodation and food.
Experienced personnel can earn up to 56,000 hryvnia ($2,000).
Sounds quite appealing, but there are some traps, according to the employment market experts.
The wage can be significantly less than an employee expects because the employer advertises the greatest possible salary.
In fact, the worker could be physically incapable to work that much as the advertised wage requires. As a result, the employee gets a negligible salary, so he is no better of as compared to finding employment at home.
Recruitment specialists point out that to get better wages abroad, applicants need to speak the language of the country where they plan to work, get all the documents ready, obtain all the required certificates and qualifications.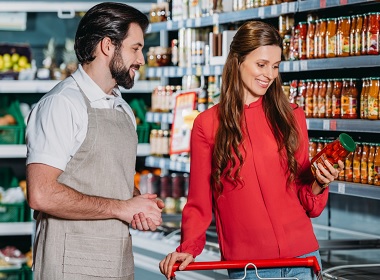 Read also: