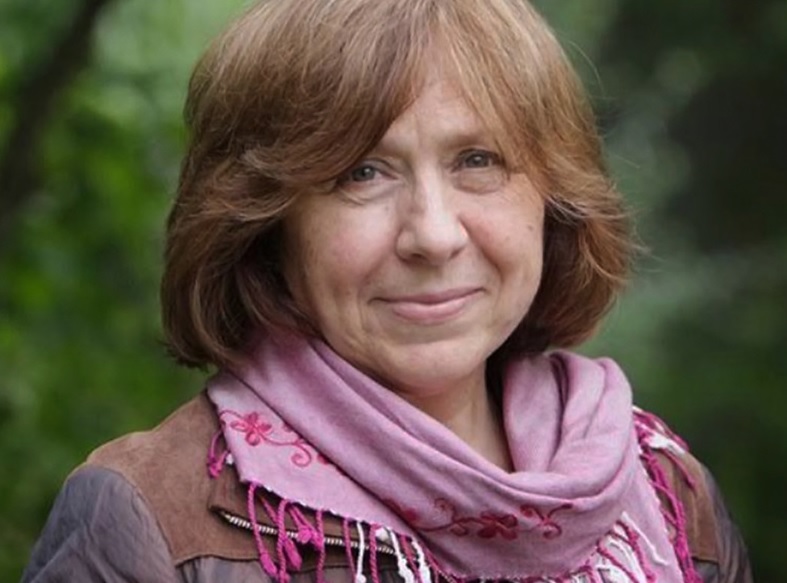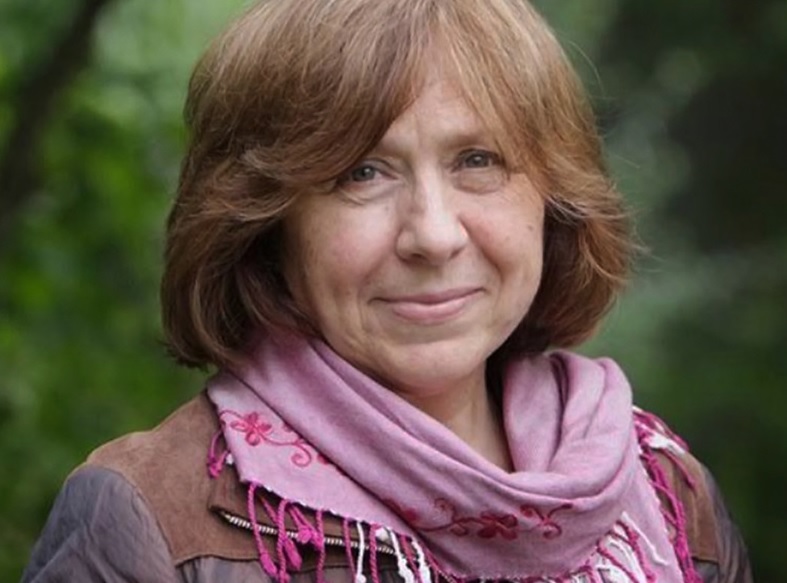 Ukrainian-born author Svetlana Alexievich was awarded 2015 Nobel Prize in literature for her writings, "a monument to suffering and courage of our time".
KP.ua arranged a phone interview with the prolific author after the announcement was made by the committee. Some exerts of this conversation and interview are included below, translated to English.
Born in Ukraine, Lives in Belarus, Writes in Russian
Svetlana is a resident of Minsk, Belarus, although she spent 10 years in Europe from 2000 to 2011, living in exile. Her works include Voices from Chernobyl, Zinky boys, and War's Unwomanly Face.
Alexievich was born in 1948 in Ivanovo-Frankivsk, the state of Ukraine of the former Soviet Union, and her first language is Russian. It is also the language in which she writes her stories.
Her father was Belarusian, mother was Ukrainian.
For 114 years of the Nobel prize history, only 13 women received the prize; Alexievich became the 14th. She is the first Belarusian author to receive the prize. She has been also praised as the first journalist, who was given this acclaimed literature award.
Writing about the uneasy subjects of wars and catastrophes that changed generations, the 67-year-old graduate of Minsk University is known for her meticulous research and interviews of eye witnesses, recorded in her chronicles.
Zinky boys is devoted to soldiers who participated in the Soviet-Afghan campaign, Voices from Chernobyl depicts the effects of the largest nuclear disaster of the 20th century, and War's Unwomanly Face contains stories of Soviet women writers and never been heard accounts of the facets of the World War II that were hidden from the public.
Svetlana Alexievich: "I Want To Write My Next Books About Love and Aging"
When asked about her feelings after the win, Alexievich said that Einstein and Russian author Bunin had been waiting for 10 years after the initial nomination for the coveted prize.
"I had only been waiting for a couple of years," she said.
"This type of news will be always unexpected, such great shadows are around: Sholokhov, Brodsky. To say that I was sitting there, expecting that I was so great and should definitely get it, no, I didn't have such thoughts."
"I consider such things as a phenomenon of nature: I am unable to influence them, these things should happen by themselves. I didn't think much about it."
When asked how she will be spending $1 million, the author said:
"You know, there are many people in Minsk who have many millions of dollars. Why everyone is so concerned about this $1 million? I am only buying my freedom for money, I am spending many years to write every book, from 5 to 10 years, can you imagine, how much money is required to live for 10 years: Travel, meet people, specialists, computer professionals. It is an enormous amount of money! I am happy that now I have money to buy my freedom. Now I can sit down and work, rather than think about how to get the money, so that I could work calmly."
About her emotions after learning that she had won, Svetlana said:
"In the first second you feel nothing. I was thinking how to survive all this storm that drops on you, how to handle it decently, and think about it later. It is the level that will stay here for the rest of my life."
"It is the greatest literature award in the world."
Alexievich considers her top 5 books as one work (Voices from Chernobyl, Zinky boys, War's Unwomanly Face, Second-hand Time, The Last Witnesses).
"It took me 35 years to write these 5 books. It could be said that it is one book, one soul. It is the book, most of all, about how we lived, and how this life ended, and how we realized we were lost. In my home country Belarus the time basically stopped.
"I would want to say to the ones who are older, we should not despair. The most important task has been accomplished — communism is defeated. And to the younger ones, I would say: Get ready for the future. It will happen anyway — a normal European future. Maybe my generation will not survive until then. But you will. But prepare yourself — capitalism is a hard time. I had lived abroad for 10 years. Our view of capitalism was very romantic. It is a very hard system. And I think, we will be getting used to it for a long time.
"I want to write my next books about love and aging. I am now interested in existential questions. We live for 30-40 years longer than before, it's a huge portion of life. What to do with it, it's not only for looking after grandchildren, right? Maybe it is your life, too, and it can be valuable?
"We are looking at Ukraine, where people refused to live like slaves. There is also the variant of Russia — wild, cruel capitalism. There is the variant of Belarus, which is in a locked space, restricted to such a state."
Alexievich said that she realized that her "hardness potential" that carried her through writing her stories had been exhausted.
"I realized that I would not be able to walk into places, where I used to be able to walk in before. I would not be able to walk into a Tashkent hospital, where boys without arms, without legs, were booked after Afghan. Their parents had abandoned them, and they were waiting to be sent into a respite care. I could walk in there, and I didn't cry. Now I would not be able to. Recently, a Japanese company was making a movie about Chernobyl with my participation, and I met my heroes again. And suddenly I noticed that I could not cope with tears. I realized that my defense potential had been exhausted. It is not without limits, looking at this abyss. Thanks God, I was able to complete this enormous work.
"My relationship with death became complicated. In my youth I thought that an idea was worth of a human life, that the idea was higher. At the end, I am from that generation that was only taught to die. No one taught us how to be happy, how to love. They taught us how to drive a tractor… No one told us about the complexity of the world, happiness, another person, how hard it is to find harmony. Now a human life is the highest value for me. I can hardly imagine an artist who is ready to accept death."
She said she was concerned about people dying for an idea.
"What is dangerous about blood? If the blood was lost, it's hard to stop it."
You can download complimentary PDF versions of books by Svetlana Alexievich from her website Alexievich.info.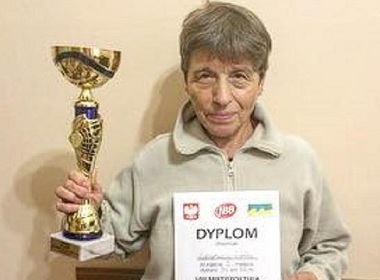 Read also: