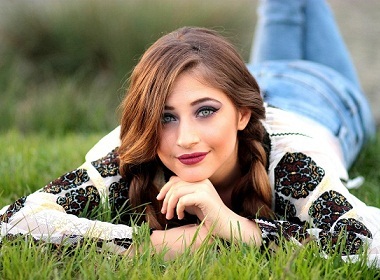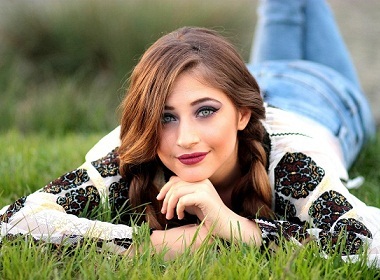 Russian girls have their own views about the ideal courtship process. If you can match their dream courtship, then ladies are much more likely to respond positively.
How to win the heart of a Russian girl?
To win the heart of a Russian girl, the easiest is to match her courtship expectations, which every young woman has.
Certainly, there should be some initial attraction. In other words, if you are on a dating site such as Elena's Models, it's a good idea to send an EOI (expression of interest) first.
If the girl responded positively, then you have a chance to win her heart. Now it's time to learn what she expects from a perfect admirer.
The ideal courtship, as according to Russian girls
We are not considering issues of practicality at the moment, but only what dreams the girls have in their minds.
This is what is supposed to happen, girls believe, in a perfect relationship:
The guy contacts the girl first.
He tells her that he was absolutely smitten by her; she is his dream woman. She is everything he ever wanted in a wife. Marrying her would make all his dreams come true. (This happens immediately on the first contact. He is so confident in his feelings that he has no need to see the girl in person or talk in length about lifestyles, goals, or expectations. He just knows they belong together. Maybe, they were soul mates in the past life. Russian girls believe in such things and think it makes them spiritual and soulful.)
He tells the lady that he wants to be the father of her kids and she will never have to work, unless she wants to, because he can provide for the family properly. He tells her she will have an amazing life with him.
He happily provides his address, phone number, Facebook and LinkedIn pages, so she can check who he is. He also asks her address, because he wants to send a giant bouquet of red roses, to demonstrate his affection.
He rings every day on the phone, sends several affectionate SMS texts a day. There is no doubt he is smitten.
After about a week, maximum two, he buys tickets to see her. He is happy to arrive to her city or better still, he suggests to meet at a holiday resort in a warm tropical destination where she doesn't need a visa. All she needs to do is to agree to meet him and he will send a ticket. He books the hotel (two rooms, because he is a gentleman).
He keeps sending flowers once a week until they meet in person, keeps calling daily and sending loving SMS 3-4 times a day.
When meeting in person, he brings lots of gifts, such as perfumes, jewellery, branded scarves and other little pleasantries girls love. The hotel is 5-star and rooms are amazing. They eat together in excellent restaurants and spend days on exclusive excursions. Of course, he pays for everything with a smile.
He dresses impeccably. Maybe he is not the most handsome guy in the world, but he knows how to dress well.
He is always the perfect gentleman, knows how to look after a woman: opens and holds doors, carries bags, moves chairs, offers his hand.
He takes his favourite girl shopping and gives her some money that she can spend the way she wants to.
He never says the word "expensive". Everything is perfectly okay with him.
He absolutely doesn't attempt any sexual closeness, including hugs or kisses, not even on the cheek. Maybe holding hands and looking into each other's eyes, but that's it.
By the end of the trip, he asks her to marry him with the ring.
How to use this information with Russian girls
You may think it's a joke, but that's the absolute truth, how the ideal gentleman should court a lady, according to Russian girls' dreams.
And if you think of that, it's not that hard, because the actual courtship process is compressed into just a few days together, as you have set up the stage in advance through your online communication.
You may have thought it would be expensive, but in reality, you will spend less money on this type of courtship than on dating a local girl for a few months. And it gives the lady the intensity that she needs to feel the emotional high, which makes her fall in love with you. She will think you are her Knight in shining armour and she is the luckiest woman in the world!
It is the emotional high that you are after, not the length of contact. This is what will enable you to get the woman who is "out of your league".
This type of encounter would be an absolute "dream come true" for a Russian girl. Each and every one of them dreams about a generous admirer who is ready for anything to win her heart. This is a princess treatment, which every girl dreams about since she was little.
Now compare this dream conduct with what is likely to happen in your relationship. Can you see how much it's different from what she would see as perfect?
If you can match her dreams, at least to some extent, you will be able to make your lady very happy.
To learn more how to deliver a Russian girl her dream without breaking the bank, download VIP Dating Coaching Program by Elena Petrova. It provides step-by-step guidance to winning hearts of beautiful and intelligent Russian women, who would make an amazing life partner to a worthy man.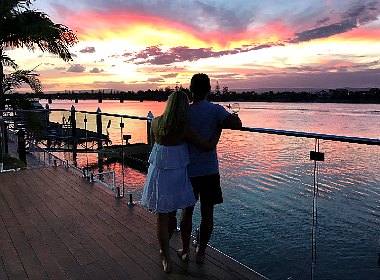 Read also: