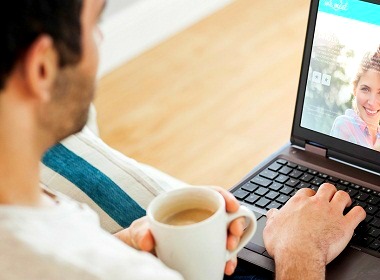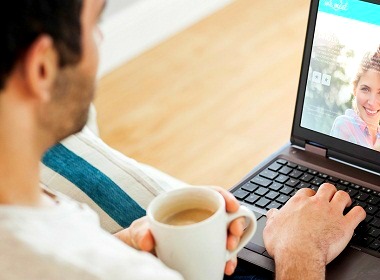 In our times of interconnectivity we often find out about things that happened on the further end of the world before knowing about an emergency with a neighbour next door. Long distance relationships, once seen as something unreal, occur regularly in the course of life of every marriage, when one spouse has to go away for business or family reasons.
But even new connections over long distances are nothing special. It's as easy to contact someone on another continent as to start chatting with a lady in your own home town. You will, most likely, connect online through a dating site or app—the best place to meet unattached singles who are eager to find a likeminded soul.
You may not have thought about it before but remote relationships have a lot of advantages. Let's see exactly what's better over a long distance than when you are close by.
10 perks of long distance relationships
Whether you are in the same country or talking to beautiful Russian women living far away, there are plenty of things that make such a connection exciting.
1. Learning something new
When you are from the same location, you know just as much as your date about the local life. If you chat to a female from an unknown destination, suddenly a whole new world opens in front of you. It stimulates your mind and broadens your horizons.
2. Enough time to find out more about your partner
Locally, you probably straight away set up time and date to catch up. You may think that you will find out everything once you see each other in person. But the person you meet may be totally wrong for you if you didn't spend time to get to know them beforehand. If you are far away, you definitely going to discuss your life and personalities first before thinking of meeting in real life.
3. It saves a lot of money
Just one dinner and movie date, for which men habitually pay, will take you back a few dozen dollars, or maybe more. When you are talking to people who live in another city or country, you are usually doing it via free messengers such as Skype, Duo, or others. It doesn't cost anything.
4. You can talk to many people
Locally, chatting to every female who is currently listed as available in your area on the dating site may feel a bit uneasy. It's like you are becoming a ladies' man all of a sudden. Some of the women you chat to may know each other. If you are conversing with females distantly, uncomfortable situations are much less likely.
5. You are able to meet better quality women
In your country or area male to female ratios may not be that favourable to you as a man. But in other places there are many more women than men. For example, in Russia and Ukraine there are only 86 males to 100 females, which means there are 11 million more single women in Russia alone who cannot find a partner. Your worth on a foreign dating market may be much higher than at home, because of simple demographics.
6. Low risk
Nothing can happen to you while you discuss things with a lady while sitting at your own home. Any disagreement or argument is easy to end instantly by logging off. It's different when meeting in person.
7. Therapeutic value
Even if do not meet your dream girl, communicating with women feels like proper dating and courting, and if you are getting over a breakup or simply just ended a long-term relationship and unsure of yourself after being out of the game for so long, such connections could lift up your self-esteem and provide a great therapeutic value.
8. Fun and entertainment
If you have found someone lovely through your long distance Skype chats, why not travel to see them. A lady will be happy to become your guide: You discover a new city and enjoy things you'd never see otherwise, having a local to accompany you.
9. Take it at your own pace
You can speed up your contact or take it slow. Because any relationship depends on one of you travelling to get together in person, you could either fly to meet tomorrow or talk for months before even starting to think of a personal encounter in real life.
10. Expanding your dating options
Surely, long distance dating allows you to pick from a much larger pool of available options. If there are a few thousands of women who are currently single locally, there are hundreds of thousands of single females who are listed on international dating sites right now. This is why long distance relationships are experiencing a real boom in our times. Wait another few years, and just like people shop online for goods in other countries because they get a better deal, more singles are going to realize all these advantages. Get in now while the competition is not that great, and you could be like guys who bought shares in Apple when it just started.

Read also:

Share this article