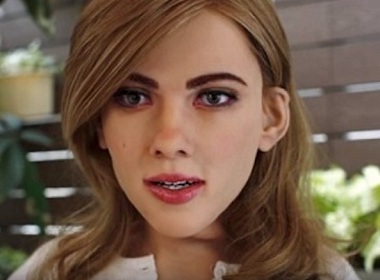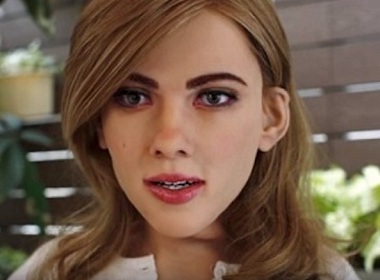 Staff author: Adilia S.
A Hong Kong designer built a robot-replica of a famous actress (guess who?) in his home. The robot can converse and move. It looks like we are entering a new era. Will you be able to get anyone you fancy to be your mate (a replica version)? Would you want to?
Hollywood Star Robot
Ricky Ma, a graphic designer, has always dreamed to create his own robot. He decided to construct the bot to avoid regrets about life, Daily Mail reports.
Ma is shy about naming the Hollywood actress who was used as a model for the robot, but since he's done a good job of building a lookalike, it's pretty obvious. A mere glance at the bot would be enough to understand — it's Scarlett Johansson.
The man spent around US $50,000 and had to learn programming and engineering to make the humanoid robot. 70% percent of the bot's body is made using 3D printing technology. The robotic creature is not super smart. It gives basic responses and winks when she hears a compliment.
The name of the robot is Mark 1.
Robots Instead of Girlfriends: Legal or Not?
Step by step we are moving closer to the times that scientists warned us about, when humans are replaced by robots. This home-made robot looks pretty natural. What's going to happen in about ten years? I believe robots will be able to do everything that we can do: talk about different issues, look after children, work, and… have sex.
I can easily imagine the time when men will order female robots to serve their needs and do whatever they wish them to perform. Perhaps, robots will be good enough substitutes of human girlfriends?
Thus, if men are unable to find their ideal partners, they can order a copy of a celebrity (or someone who took their fancy) online.
But is it legal to make a copy of a person you like? The fact that Ma used Scarlett Johansson as a model for his robot may be regarded as a violation of the star's rights. Though this robot is quite innocent, there are different types of robots and some of them are used for sex. Right now Ma's creation is used only for private, non-commercial purposes.
However, if Ma is able to earn money on his invention, then Scarlett would have a right to sue. As Ma admits, he struggles to find investors who would be interested in purchasing his humanoid robot and provide funding for future versions. Once the invention goes commercial, the Hollywood star would have reasonable grounds to start a lawsuit, Wired experts believe. There were precedents when stars successfully sued people trying to capitalize on their looks by creating robots and replicas.
Video: Robot looking like Scarlett Johansson moves and talks
Do you have a particular fancy about a woman or a girl? Talk to Hong Kong designer Ricky Ma, he may be able to help.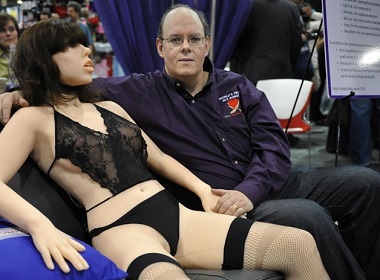 Read also: