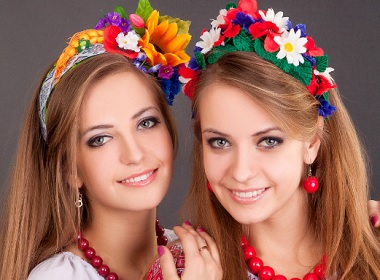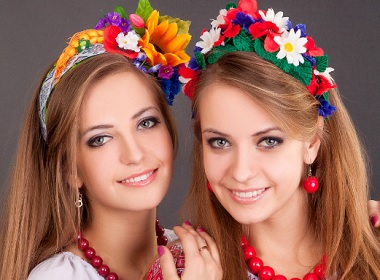 What makes Ukrainians happy? Is it work, family or the amount of money in the bank account? Whatever it is, over half of Ukrainian job seekers say they are happy.
Most Ukrainians looking for work are happy
3,705 people agreed to participate in a survey dedicated to happiness conducted by the employment portal Work.ua.
Participants were asked if they felt happy. 45% of respondents said they were unhappy. However, the majority (nearly 55%) of locals are content with their lives, even though they earn very little, according to world's standards (the average wage in the country is just above USD 300 per month), and live in the state that experienced a lot of turmoil in recent years.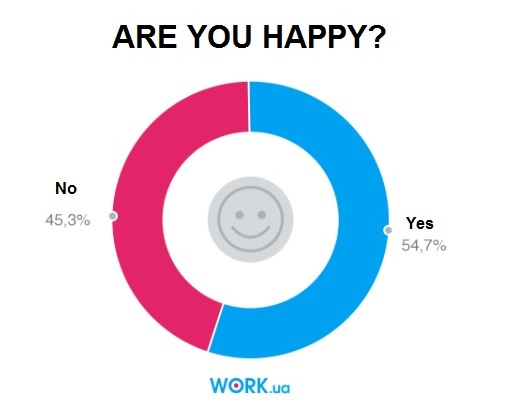 Yes, it is a surprising finding that confirms once again that you can find joy in life no matter what. Even in the situation where people are seeking another job, whether they hold a position they dislike or unemployed, most respondents indicated that they considered themselves content with their life situation. You really don't need a lot to feel blessed!
What makes Ukrainians happy?
41% of Ukrainians stated that it's family that gave them the feeling of happiness. Almost 20% experience the feeling of happiness due to personal achievements. 17% of participants stated that money brings them joy often. Enjoying their time off work makes joyful 11% of participants. 7% of respondents stated they that communicating with people gave them joy.
Only 3.3% of respondents said their work brings them joy often. But this could be expected from the users of a job-listing service. Obviously, people who are happy in their jobs aren't looking at vacancies online.
What Ukrainians are unhappy about in their jobs
Only 3.3% of respondents indicated that their jobs bring them joy often. Such a low contentment rate is mainly because of miniscule wages, according to responses. 60% of the survey participants don't like the small salary they are being paid.
12% of respondents dislike the responsibilities they have to perform.
Almost 10% of Ukrainian workers aren't happy with their bosses.
The remote location of the office upsets 6% of people.
3% of survey participants dislike their colleagues.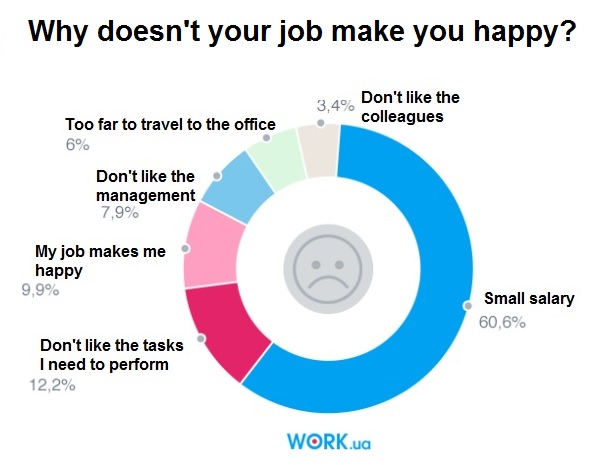 How to bring more happiness to your life
There are several simple rules how to make life brighter.
Be grateful for what you currently have. People tend to ask for unreasonable things they don't really need and be upset if they don't get them.
Don't compare yourself to anyone else. We are all unique. The only person you should compete with is you but in the past.
Remember that every failure is an opportunity to learn and grow. However bad you are feeling right now, eventually it's going to be great.
Be yourself. Accept your personality, the flaws of body and mind. You are loved for being who you truly are.
The only thing that is constant is change. Don't be afraid to give up what doesn't make you happy anymore. You grow as a person, change people that surround you and look at the world from a different angle.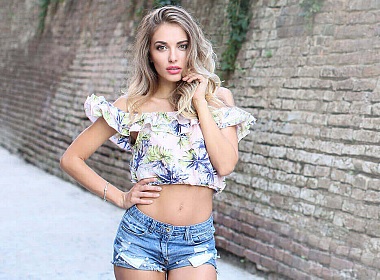 Read also: