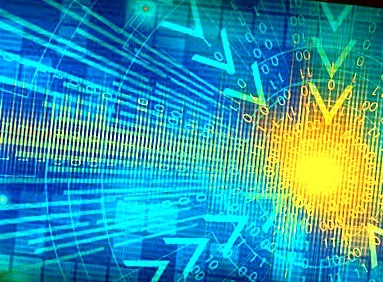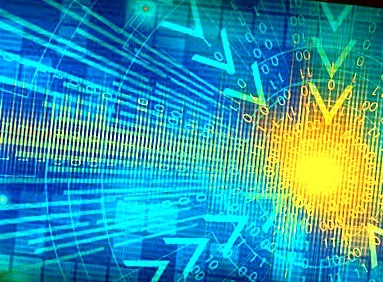 Last week starting from Wednesday 3 February Elena's Models experienced a massive DDOS attack on the site, which interrupted our service several times during 3-4 February. We at Elena's Models believe that our scam warnings regarding the internal works of the PPL industry (search for "PPL pay per letter dating scams") caused unscrupulous operators of sites with fake profiles of Russian, Ukrainian women go on attack trying to disrupt our operation.
DDOS Attack on Elena's Models Following Scam Warnings
The DDOS (distributed denial of service) attack that we have experienced was massive.
The average DDOS attack is around 1.3Gbps (gigabits per second).
The largest known attack was 500Gbps.
Elenasmodels.com engaged a renowned DDOS mitigation service to protect its servers, which resulted in stabilizing the site and restoring the ability of users to communicate.
As at present time, Elena's Models site is stable and fully operational.
Since the end of January 2016, EM implemented sitewide HTTPS across its dating site and app. It means that all connections with the server are encrypted, providing an additional layer of security for our users.
The predatory DDOS attack makes us more determined than ever to continue providing Elena's Models members with the best experience in meeting genuine Russian, Ukrainian singles with NO pay-per-letter, with state-of-the-art scam protection software and monitoring.
We also offer:
free translations
unlimited messaging
open exchange of contact details, including direct emails and phone numbers
Scams in PPL Industry
The pay-per-letter (PPL) industry is riddled with scams and fakes, and is desperately trying to protect its shrinking user base and profits. Their regular way of making money is to use deceitful tactics against its own users: No pay-per-letter enterprise is open about paying commissions to their agents for letters and chats.
Elena's Models is open to any checks by media or industry insiders. We are happy to show qualified experts from media the admin panels and internal works of how people register and converse. We don't provide any payments to agents or women to write messages.
This scares the PPL industry, which is unable to survive without splitting profits for communications with their agents.
The second PPL industry cuts off commissions on letters and chats, they are likely to have a dramatic drop (up to 95%) in communications to men.
This means the site owners that are accustomed to million-dollar monthly turnovers would have to get used to getting only 1/20 of what they are pocketing today. Unsurprisingly, this perspective may not be something they are going to accept without a fight.
Harassment against Elena's Models
This is exactly what we are witnessing now.
The concern of the PPL industry is, firstly, to hide the truth about their internal setup (the fact that they pay commissions to local agents, who are known to hire young women for profile photos, while other substitutes write letters).
The second concern of the PPL industry is to discredit sites that work in a different mode to them (such as Elena's Models).
In the past, EM experienced:
A surge of fake sites under forged identities directed against Elena's Models.
Fake posts in forums with false accusations.
A court case filed by a large PPL dating site in the USA under a bogus pretence (which had been thrown out of the court and EM's legal expenses were ordered to be compensated, that's how preposterous was the premise).
Now we have had a massive DDOS attack directed at our servers.
We have been coming under attacks from proponents of the PPL system for over a decade.
Before that, other types of fraudsters tried to bring us down for speaking up against notorious scams in the industry.
The more they try to silence us, the easier it is to see the true face of those operators.
Elena's Models Progress
In its turn, Elena's Models message to Slavic women who genuinely want to find a partner abroad is getting louder and spreads wider in the dating industry of Russia and Ukraine.
In the past 2 months we have listed double the amount of women's profiles as compared to the same period of the last year.

Elena's Models introduced its first mobile dating app, offering unlimited communication and chat on the go for paying members (Platinum, Ultimate, Gold). The app includes video and voice calls to see the real person talking to you at any time.
Both Elena's Models dating site and app provide a complimentary built-in translation tool.
Sharing of personal details (email, mobile phone number, Skype, social network accounts) is allowed on EM.
Women are never paid for talking to men on Elena's Models. They do it because they want to talk to men, meet a partner.
Now, compare it with PPL dating sites setup:
Men have to pay for each communication (letters, photos, chat).
Video calls are charged at premium and unaffordable, need to be arranged in advance.
Most communication is chats and letters, without knowing for sure who is typing them.
No sharing of personal contact details is allowed. If shared, women refuse to communicate through other means and insist that only paid communication through the PPL site makes them feel comfortable.
PPL dating sites share profits with the local providers of women's profiles. Payment for each communication is split with local agents. Male users are not informed about it.
At the same time, dating through paid chat (PPL) systems costs men substantially more than through membership-based sites with unlimited communication, such as Elena's Models.
Elena's Models Scam Warning to Users of International Dating Sites
Regardless of accusations in fake communication on PPL dating sites and use of bots to initiate contact (which paid chat industry vehemently denies), it's obvious that their setup and structure is not beneficial for users and unsupportive of developing a genuine, private relationship.
If you are asked to pay for each message, remember Elena's Models scam warning:
If the system is vulnerable to abuse, there will be abuse.
There is nothing PPL sites can do to completely end the abuse other than stop asking money for each communication. For as long as someone profits from every letter and chat, there will be abuse.
For example, right now job ads aimed on recruiting young women to pose for photos put a requirement to provide 2 selfies monthly to the agent, offering "passive income" through commissions for the model. This means that agents are trying to create a sense of legitimacy in advance: "Look, here are my new photos! I am real!" Whatever requirement large PPL sites put forward, local agents immediately try to circumvent rather than comply.
We would like to thank our users for their continuous support and patronage over the years, since 1999. We are doing our best to bring you the most trusted experience in dating Russian women and Ukrainian singles.
We will continue providing free translations and unlimited communication, and there will be NO pay-per-letter.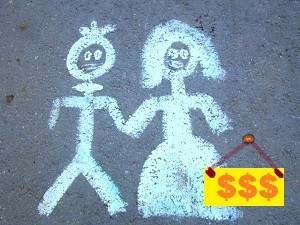 Read also: