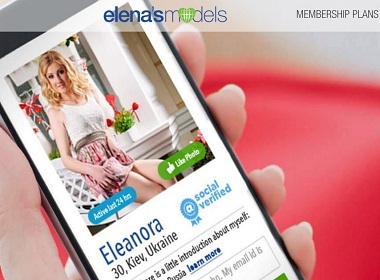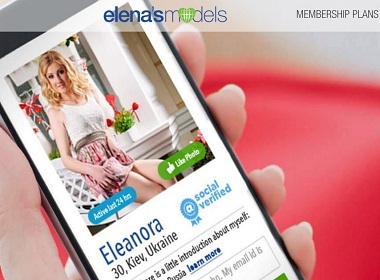 Dating site Elena's Models added significant new benefits for paying members (Ultimate, Platinum, and Gold) in 2016. A new dating app added mobility to chat and video chat on the go. The instant communication app is free to download from iTunes, Google Play app stores.
Free Dating App
In developing Elena's Models first communication app, we decided not to focus on trying to pack all the features of the traditional dating site into one application.
Attempting to pack all the site's features into a mobile application would have impacted the app's functionality.
The level of detail required for an international dating site with comprehensive profiles and histories would overcomplicate a simple mobile app.
The most important goal was to give paying members the ability to chat on the go, without the need to login to the site.
Thinking about time difference in various zones around the world where our users are located, it makes perfect sense to have a way of instant communication on the go 24/7.
Main features:
Audio/Video Chat: Text chat or make a one on one video call
Share Videos: Share live action videos with your contacts using this amazing feature.
Share Photos: Share photos with your contacts with a single click
Voice Note: Let your date hear your whisper, sing or shout in your own voice anytime!
Real-time Translation: Translate conversations in real-time Russian or other languages.
Emoticons: A new collection of smiles to express yourself better and keep the fun going.
Social Login Support: Members who joined with their social network accounts can login to the app using Facebook, Google Plus, Vkontakte and Odnoklassniki.
See the complete list of features of Elena's Models mobile dating apps for iOS and Android.
Phase 1 Development
Phase one in Elena's Models investment and development program is to reward its paying members with mobility via a free communication app.
This allows Platinum, Gold members to be in close contact with their contacts, while maintaining their privacy.
The app is fully integrated with the website and its chat system.
Your contacts are synchronised automatically between each platform.
Move seamlessly between the app on your mobile, tablet, and the full version on the PC, while keeping in touch with all contacts.
Elena's Models will continue introducing new features, services throughout 2016. We have already significantly increased the number of women's registrations through our substantial social media presence, as compared to 2015.
Focus on Privacy, Authenticity
As a dedicated dating site bringing the online world into the real world for 17 years we understand the time and effort invested by real members.
Searching, communicating, making choices whom to pursue a potential relationship with, all these facets of finding someone special outside of your country exceed the usual format of dating apps offering swiping left or right.
Our app is aimed at those members who invest in online dating, membership benefits and features. Our goal is to build a community of real people with genuine agendas.
Privacy and security are major game changers for the dating industry in 2016 and looking forward.
Elena's Models introduced https across its total environment, so members can login and work within fully encrypted website and mobile app.
The addition of Elena's Models Dating App for members allows you to keep your personal privacy for longer periods of time with its video and audio call feature.
Currently Elena's Models is one of the few Eastern European dating sites that allows paying members to share all personal contact details from the first communication.
However, this can come with a risk handing over such data. The new video call feature means you can talk just like on Skype without the need to give out your mobile number, Skype, email or even other app details like Viber or Whatsapp.
We believe the video chat feature now takes international dating to a new level for people who are genuine, greatly reducing identify risk issues.
Comparing the international market, we at Elena's Models believe it leads the Eastern European dating scene of trust and value.
EM memberships allow unlimited communication with all website features, chat, and now the dating communication app with video calls (for the period of membership purchased).
Chat and video chat as much as you wish!
No extra charges.
Transparent upfront costs of the simple membership purchase.
We have yet to see any competitor to offer such level of security and benefits that bring the online world into the real world within the industry of international dating.
Direct contact and rigid procedures to ensure authenticity of profiles allow us to maintain the highest quality database with genuine members.
Free of Charge Chat, Audio, Video Calls for Platinum Members
Upgrade your Elena's Models membership to Platinum today to use the new communication app with unlimited messaging and video calls with no extra charges.
No limit on the number or duration of calls
Unrestricted, non-moderated communication
Built-in translation tool
Unlimited text chat
Instead of using outdated PPL systems (pay-per-letter, paid chat) full of fakes, use the modern dating app for real-time communication.
Meet beautiful women who are definitely NOT paid to be nice to you and really want to chat!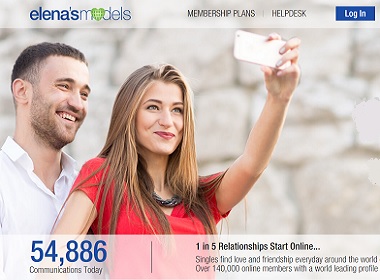 Read also:

Share this article