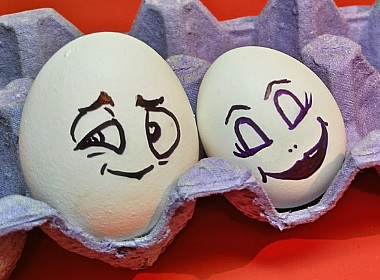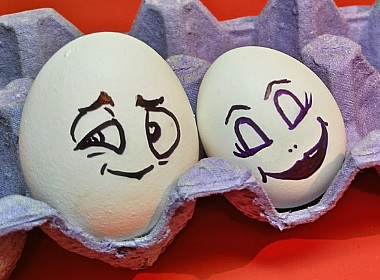 If you wish to avoid heart-related illnesses, one particular type of food may assist in improving your chances. Sometimes we don't know what helpful properties some usual products have. It turns out that consumption of eggs may assist in reducing the risk of heart decease, Science Daily reported.
Egg consumption may be helpful in preventing cardiac illnesses
Heart disease is among the most frequent causes of death and disability in the world.
People in China are highly prone to coronary heart disease and hemorrhagic stroke. Despite the fact that many people around the world suffer from ischemic heart disease, China has more patients than any developed country.
Liming Li and Canqing Yu (Beijing University Health Science Center) along with other scientists from the United Kingdom decided to find out if a diet could reduce the health risks. Special attention was given to eggs.
Chicken eggs are a wonderful source of good cholesterol and easily digestible protein that is extremely useful for us. They are also full of vitamins, healthy fats and carotenoids.
By the time the Chinese researchers started their study, there were several similar studies but the results weren't without a doubt. That's why professor Li thoroughly studied data of over 400,000 people who have never suffered from cancer, diabetes or cardiovascular diseases.
All test subjects were divided into groups depending on the amount of eggs they'd been consuming and the long-term consequences to their health.
The way eggs affect human health
According to the study results, people who preferred having omelets, fried or boiled eggs on a daily basis are less prone to having cardiovascular problems compared to the ones who don't eat eggs daily.
Those who consume chicken eggs daily have significantly lower health risk, the study authors discovered.
26% lower risk of getting hemorrhagic stroke (a very common type of stroke in China);
28% lower risk of the fatal stroke;
18% lower risk of having any other heart condition leading to death.
What is more, the scientists noticed reduction in the risk of death from the ischemic heart disease among people who like eating eggs more often than a couple times a week.
This study emphasizes the importance of taking care of our bodies and sticking to a healthy and balanced diet. It's primarily us who are responsible for how healthy we are and how long we'll live on this Earth.
Previously we reported that being single can kill you. People who have no significant other tend to die earlier as compared to the ones who have a partner.
The same has been said in relation to cancer survival rates. The ones who are married or have close family ties are able to overcome the illness more often.
Read also: