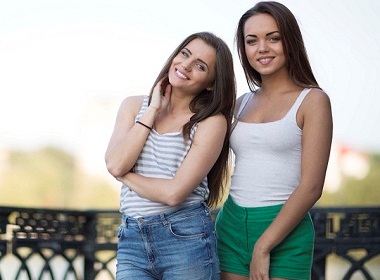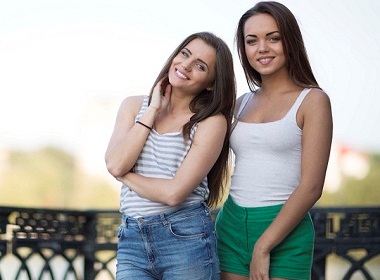 Hot Russian girls know that they are attractive and desirable. If you wish to date women who are above average in looks, you need to be equipped to do that.
What Hot Russian Girls Want In Relationships
When pretty Russian girls join international dating sites, their goal is to find the right man and settle down.
The majority of young women want to have kids and a family. There are also some beautiful girls who do not wish to have kids and they really struggle to find a match.
In Russia women who do not wish to have kids in a marriage are looked down upon, because it's universally accepted that all women should dream about becoming a mother and a wife. It's ingrained in values of Eastern European women. If a woman doesn't want kids in a marriage, this will be hard for her to find a partner in Russia.
However, the great majority of hot women from Russia join international dating sites wanting a marriage with kids. They feel that their biological clocks are ticking but they still couldn't find the right guy to settle down (because women outnumber men in Russia). This is why they join sites offering contacts with western men.
The Easy Way of Dating Pretty Russian Girls
When you are dating women who know very well that they are beautiful, don't expect them courting you or even going halves. They are single because they have been taught to sit pretty and wait for men to win their hearts.
In Russia, they call it "hunter-prey" dating model. It's similar to what the western idea of "playing hard to get" includes.
The girls are taught that they should not be making any moves or even as much as show interest in a man. (I know it's silly, but so far my efforts to explain it to the girls keep failing.) In other words, a girl can purposefully don't answer your messages for several days just so she doesn't appear "easy".
Once you understand that, it makes life so much easier.
If she didn't answer your first message, send another one.
If she said "No" to your EOI but you really like her, write a good letter and send to her, saying "I know you refused my EOI, but because I really like you I decided to write, hoping maybe you'd change your mind". In the western view it would be stalking, in the view of Russian girls it means persistence and it signifies you really like her. She will be happy to hear that someone is really attracted to her.
Keep making compliments to her (not only about her looks but preferably about her personality, principles, values).
Include small signs of affection (send electronic cards, poems, cute pictures).
Paint emotional pictures of how great your life together will be, how many things you want to show her, all the great stuff.
Don't:
Don't ever show any sign of insecurity about the future of your relationship.
Don't ask if she thinks your age difference is OK, whether she will be able to get used to living in a hot/cold climate etc. If she didn't like certain things, she wouldn't be talking to you. Don't put doubts in her mind.
Don't be rude or insensitive. If she appears to be upset, apologize profusely for anything you might have done wrong unknowingly and tell her you like her and she is the best girl in the whole Universe. It doesn't matter that you are right and she is wrong. Do you want to be with her or do you want to be right? Choose now.
Russian Girls Are Highly Emotional
Women from Russia are more emotional than western girls. If you think back how women were supposed to behave in 1980s, this is how Russian girls behave now. They are in that era where women were thought to be fragile creatures incapable of killing a spider.
Watch movies from that period and see how women behave. The similarity with how girls from Russian act today is uncanny. That's the other side of women insisting that they are different from men, which is what happens in Russia today. They want to be different, they want to be treated differently.
For some men it's a breath of fresh air when women don't desire to compete with men. For others it's rather annoying when girls behave like they are incapable of changing a tire or opening a bottle of champagne. In any way, that's the reality of dating hot Russian girls in 2016. They want to be admired for their femininity.
More Tips on Dating Russian Women
Did you find this information useful? There are hundreds more tips on courting and relationships with beautiful Russian ladies in my VIP coaching program.
Date Russian girls the easy way!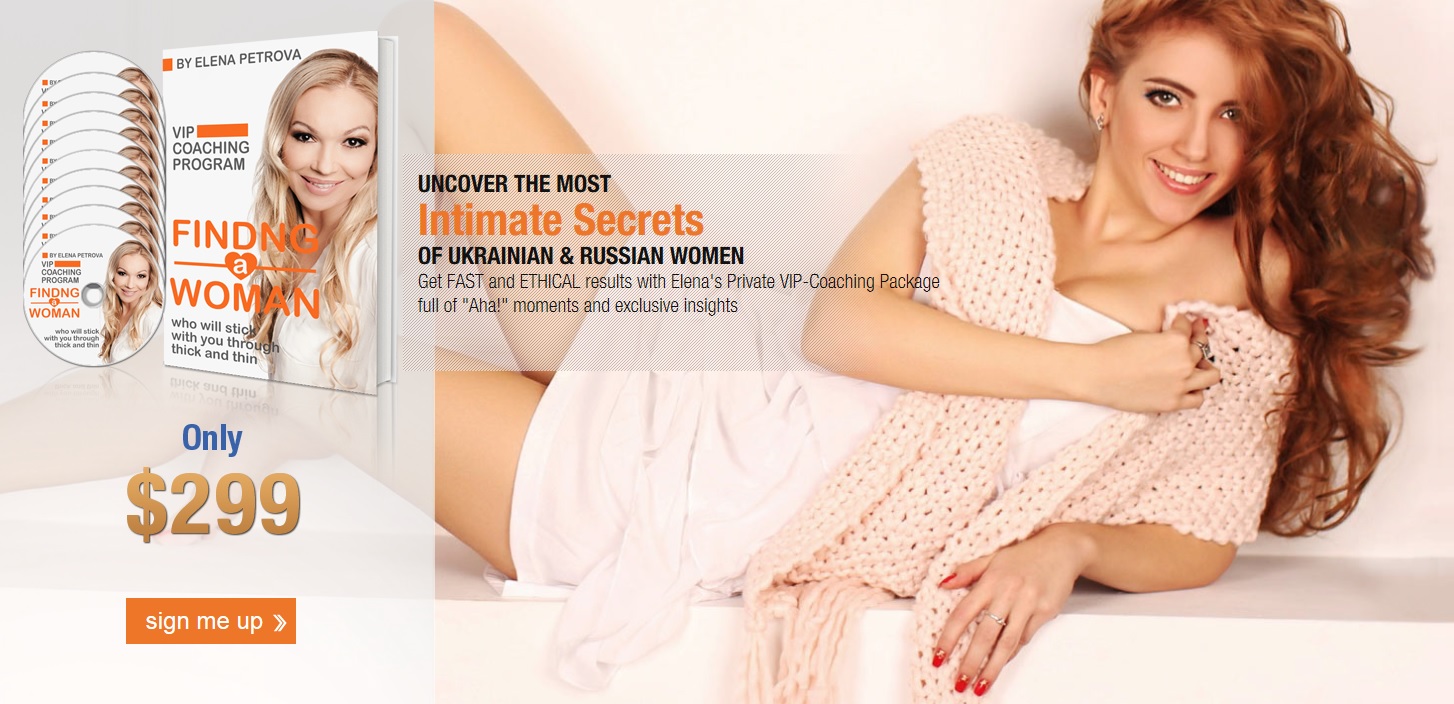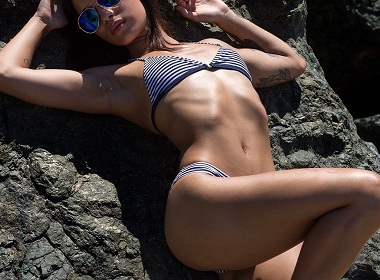 Read also: