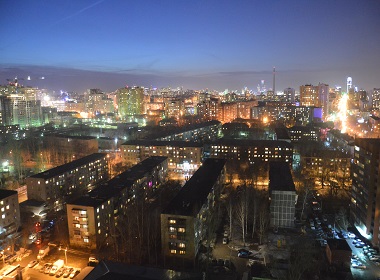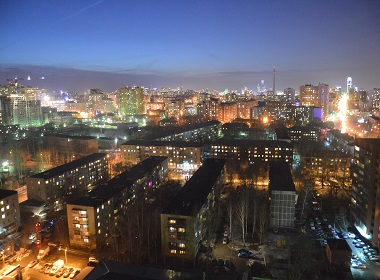 The rating of Russian cities with the cheapest rent, compiled in April 2017, revealed the lowest price for a single room apartment to be around 5,000 ruble (USD 87) per month. Such prices are available at Yekaterinburg and Samara. The minimum cost of a 1-room unit in Moscow is at least 3 times higher—17,500 ruble (over USD 300). Rents, as well as wages, are paid in Russia monthly, not weekly.
Cheap rents in Russia's major cities
The statistics is based on recent monthly prices of flats for hire offered in large Russian cities with the population over 1 million people. Naturally, the smaller is the size of the place, the less you will pay, except for resort towns.
There are 15 metropolises of this size:
Moscow
St. Petersburg
Novosibirsk
Yekaterinburg
Nizhny Novgorod
Kazan
Chelyabinsk
Omsk
Samara
Rostov-on-Don
Ufa
Krasnoyarsk
Perm
Voronezh
Volgograd
According to analysts from the real estate portal Mir Kvartir, in Yekaterinburg an ordinary 1‐room apartment equipped with some household appliances is listed for only 5,000 ruble ($87). A small 30 sq m (322 square feet) flat can be found in Samara for the same amount.
Renting a basic flat is bit more expensive in Omsk and Ufa. In these cities the lowest price is 5,500 ruble ($96).
The cheapest homes in Voronezh, Krasnoyarsk and Rostov‐on‐Don are 6,000 RUB (USD 105). In the latter two cities, the size of inexpensive units was only 15 and 28 sq m (161 and 302 sq feet respectively).
In Chelyabinsk, 1-room unit is listed for the same price ($105). The size of this unfurnished flat was only 26 m2.
A residence in Nizhny Novgorod, Novosibirsk, Perm, Kazan and Volgograd would cost you no less than 7000 RUB (about 122 US dollars) monthly.
Note: Prices exclude utility bills; apartments are in multistory houses or "Khrushchev-era" apartment buildings.
Most expensive Russia's destinations for renters
No surprise that Moscow and Saint Petersburg are the most expensive Russian cities for renters. The minimum rate in the capital of Russia was over 17,500 RUB ($307) and in St. Petersburg—10,000 RUB ($175).
The lowest cost shared accommodation, a room in an apartment, was in Lytkarkino, Moscow region: 9055 RUB ($155) on average, Mir Kvartir reported in early May 2017. Life in the capital is costly. Although you may feel different about such fees than locals.
Previously we reported about cheap rents in Moscow, Russia, that are offered for $0 per month. There is a catch, of course: The hirer is expected to fit it out before moving in. Newly built apartments in Russia are sold as bare walls, without floor coverings, toilets, basins, or even paint. Offering $0 rent for a period of time, cash-strapped fresh owners bring their new homes to a livable standard.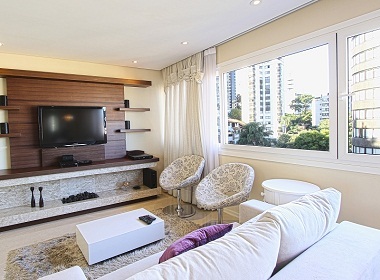 Read also: