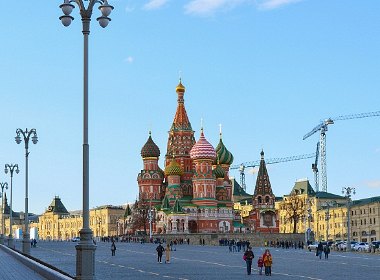 Guest author: Ruslan Goncharov
In times of crisis, people's income drops dramatically. Therefore, in order to sell real estate, developers are ready to use all kinds of special offers from discounts to mortgage subsidies. As a result, currently an apartment in Moscow region can be purchased for 3 million rubles (USD $47,000) or even cheaper.
Just a few years ago it was not possible to become a property owner in Moscow or the region if you couldn't spend $100,000. Now you can purchase a unit in a newly built building for much less.
Mind it, the average salary in the country is only around $490 a month, or $5,900 a year.
In Moscow region, however, residents earn more: 68,728 rubles (USD $1,044) a month, according to the official government statistics dated August 2016.
Small apartments, or "flats", how Russians usually call them, are the predominant type of housing in the country. Giant high rises full of petite units are constantly being built to satisfy the demand.
Owning a stand-alone house close to the city is beyond affordable for the majority of Russians. However, many locals own a small house in the country called "dacha", where they spend weekends, in addition to a city unit.
The new realm of property ownership in the most expensive Russian province
Just a couple of years ago you could barely afford to buy a room in a multi-bedroom apartment with a shared kitchen (it's still possible in Russia) for 3 million rubles in Moscow.
But nowadays even a recently built unit in the "Old Moscow" (older city suburbs) can cost as little as 2.1 million (USD $32,900).
This includes such offers as Zhemchuzhina Zelenograda ("The Pearl of Moscow") suburb, where this sum is enough to buy a 22 square meter (236 sq feet) studio  in a currently under construction building. Or Severny suburb with the minimum budget of 2.7 million (USD $42,300) for a 25 square meter (269 sq feet) apartment in a building that is in the "foundation stage". As the construction progresses to the completion stage, prices will rise.
But you are not guaranteed that the development is not going to stall and the builder isn't going broke, so buying at early stages always carries a risk.
However, the abovementioned objects are located rather far from the metro (subway). It may be the "Old Moscow", but it's still not the city centre.
Cheap Moscow suburbs
According to Lenta.ru, there are two notable suburbs among those within a walking distance of the metro: Domashniy (near Maryino station) and Pozitiv (which is being built in the "New Moscow" near the recently-opened station of Salaryevo).
The lowest possible price in both cases is 3.3 million rubles (USD $51,600), although the size of the unit isn't particularly impressive—about 25 square meters (269 square feet).
Another housing complex that may fit the criteria is in Stolichnye Polyany (Southern Butovo). Although it may be a bit of a stretch: The minimum budget here is 3.1 million rubles (USD $48,500) for a studio at an early stage of construction with the average size of 23 square meters (247 sq feet). This complex is located half a kilometre away from Ulitsa Skobelevskaya subway station.
Commercial vs. residential real estate
It should be also mentioned that the variety of recently built housing that is close to Moscow Metro and have a price around 2,5-3 million rubles (USD $39,100-47,000) is much greater if we include not only regular residential units, but also apartments in serviced buildings, which are considered commercial properties under Russian laws.
There are several apartment complexes within the chosen criteria, such as Soyuz Apartments, Yantar Apartments, Berezovaya Alleya, the micro district of Tsaritsyno-2, CleverLand, Vostok hotel, and Zolotorozhskiy.
The size of a budget apartment in these complexes varies from 15.7 to 24.9 square meters (169 to 268 sq feet).
For comparison, the same amount of money is required to purchase a 1-bedroom unit of roughly 40-50 square meters (430-538 sq feet) in such towns in Moscow region as Vidnoye, Balashikha, Domodedovo, Ivanteyevka, Korolyov, and Nakhabino. Even bigger units can be found in Lobnya and Pushkino.
There are much better quality units for under 3 million rubles (USD 47,000) in Moscow suburbs than in the city itself. Some of them may be found in such housing complexes as Tetris, New Tushino, Vidny Gorod, etc.
Apartments there also tend to be larger (sometimes twice as large) compared to Moscow.
Right now Moscow (especially it's older part) doesn't offer as many cheap units as its regional towns: There are only about 10 suburbs in the city that feature affordable  real estate and several hundred in nearby towns reachable by train.
Pros and cons of cheap properties
Suburban units offer a greater size and higher stage of completion of the project, and also the ecology is better away from the city centre.
Moscow units give you proximity to the city and transport.
Currently, there's a strong competition between real estate companies in Moscow and regional towns, both in prices and the supply volume.
New complexes are being built mostly in the so called "sleeping suburbs" beyond the boundary circled by the Moscow Automobile Ring Road (MKAD). These suburbs are called "sleeping" because there is not much to do except resting at home after work. The infrastructure struggles to keep up with developers selling low-priced living quarters for employees.
Today the main development activity in Moscow is concentrated in the former industrial areas of the "old city". The location within the boundaries of the old town means prices are rather high.
With a few exceptions, a wide choice of relatively cheap units is offered only in the "New Moscow" area and nearby towns.
Due to their affordability, studio apartments became the most popular product on the current real estate market.
This year the share of studio units has increased by 30% in the newly developed buildings. Of course, the classical "flats" are still common in today's projects, but they are likely to have no more than 2 bedrooms.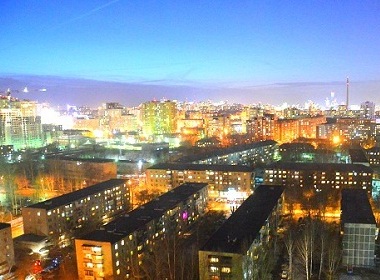 Read also: