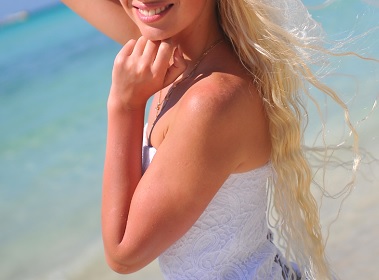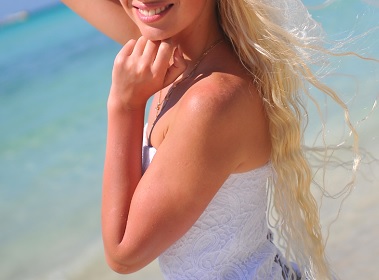 If you are looking for a bride in Ukraine, already have one, or possibly communicating with a lovely female online, there is one forewarning to be aware of.
Fake brides from Ukraine mimic 100-year-old con
If you know someone who is talking to a woman from Ukraine and considers a relationship or even marriage, there is a 100-year-old swindle that is being mimicked by unscrupulous operators.
Real woman, false proposition
If you read the famous novel by American writer O.Henry, you'll get the idea quickly. "The Exact Science of Matrimony" was published in 1908  as a part of "Gentle Crafter" collection.
In the story, two swindlers publish an ad in a newspaper, stating that a pretty and wealthy widow seeks a humble man who will take care of her and her finances effectively. Then they collect $2 from every guy who wishes to propose to the said matron, gathering thousands of dollars from unsuspecting males who believed the tender.
Precisely the same scheme is successfully operating in the USA in our days, how unbelievable this may sound.
The only difference is that modern entrepreneurs from nuptials collect millions, not thousands. The annual income of just one such company is estimated at quarter of a billion USD.
If you are interested in the name of this successful operation, you are likely to find it at #1 position on Google sponsored ads when doing a search for Ukraine brides.
The history repeats itself
Just like in the chronicle by the United States classic, what makes the fraud possible is the fact that clients pay for correspondence.
This gives fraudsters the ability to employ people in Ukraine to impersonate brides.
Since Ukraine has the lowest wages in Europe, where people earn only $300-350 per month, when promised some money for "doing nothing", many young girls agree to allow cheats to use their photos and data, as well as confirm their desire to find a partner in case it's needed.
If you are being charged for every piece of communication on some dating site, as well as for viewing and sending images, you are on a pay-per-letter website and you are being vilely misled.
Just like the poor customers of the matrimonial agency described in the age-old narrative.
Paid messages from Ukraine brides
Not only females in photos are offered a financial incentive to participate in the scheme, people who are typing the messages are on a wage.
Their earnings directly depend on how many mails they send and receive, so the nicer is the letter, the higher is the chance to get an answer and enter an extended correspondence with someone like you, which means food on the table for word crafters.
Video communication via free messengers in the key to online dating
The only way to avoid such deceitful conduct is to maintain relationship online via free (non-paid) channels such as Skype, WhatsApp, SMS, etc.
Video chatting is nothing special today, with all Ukrainian females 18-50 owning a mobile phone with Internet connection.
"I am unable to talk on Skype because of connection problems" or "My phone isn't modern enough to video chat with you" means only one thing: You are being taken advantage of and they don't wish to be caught.
The person in pictures isn't the one conversing with you; it's a paid worker. The whole "relationship" is a sham.
Don't be fooled by written promises of affection and sweet talk. If you are paying for communication, the reason you are getting these emails is because the author needs to earn a living.
Websites without pay-per-letter scams
The plot with paid communication and hired authors is widely spread on big and small dating sites offering contacts with brides from Ukraine.

However, there are singles portals where you are able communicate without such racket.

Here is the list, if you are interested.

Share this article