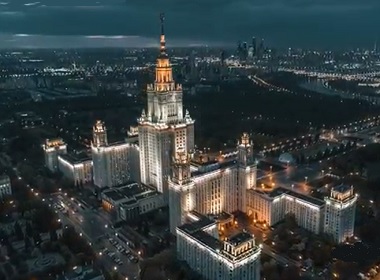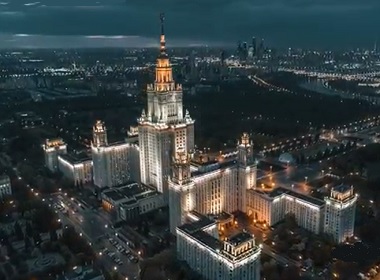 The time to enter universities in Russia has come to an end for 2018, and here is the ranking of most popular higher educational institutions in the country.
Top 10 most popular Russian universities
The popularity ranking is derived from mentions in the media, thus the list you see shows the schools that journalists are talking about most often.
7 out of 10 most popular higher education institutions are located in Moscow, the country's capital.
One of them is in the "Northern capital", which is what locals call St. Petersburg.
The Far East region is the most remote part of Russia with its centre Vladivostok. It takes 7 days by train to travel from Moscow to Vladivostok, which is much closer to Korea and Japan that to the rest of Russia cities.
Kazan is the capital of a large autonomous republic, Tatarstan.
The recent rating by WCIOM is derived from media monitoring by the company MLG.ru and shows how many times the particular institution was mentioned.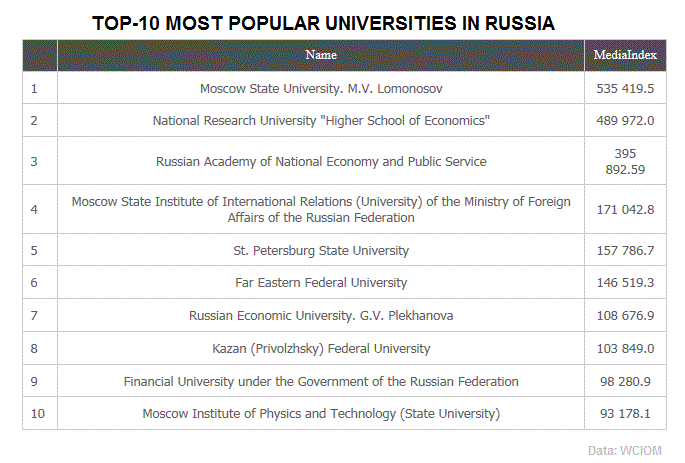 Top-13 best Russian higher educations institutions
The second ranking is from the Times Higher Education Ranking, which lists all the world's top schools.
There are 13 Russian educational institutions listed in the top-800.
Lomonosov Moscow State University is also listed as #1 of all Russian schools, with its own dedicated ranking of 194. Being in the top 250 schools of the world makes this alma mater a highly desirable place to get an education.
Other popular schools that are in the world's top 400 are Moscow's Institute of Physics & Technology and Higher school of Economics, both located in the capital of Russia. Tomsk Polytechnic University is located in Siberia and also made into world top-400.
5 Russian universities placed 401-500 and 2 are ranked 501-600.
3 more schools are ranked 601-800.
There is a sizable share of foreign students that study in Russian tertiary education schools, since prices for degrees are much lower there than in western colleges. Obviously, not all of them are rated high enough to make it worthy to obtain a degree and each country has its own regulations on accepting diplomas obtained in the Russian Federation. The majority of foreign students that study in Russia come from African and Asian countries.
A recent poll showed that people in Russia no longer believe it's necessary to have a degree in order to succeed in life. This trend is especially strong among younger people under 35.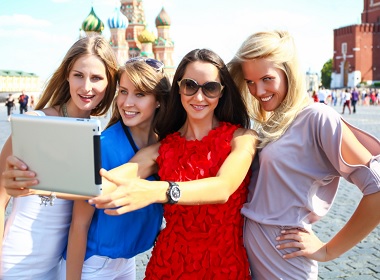 Read also: