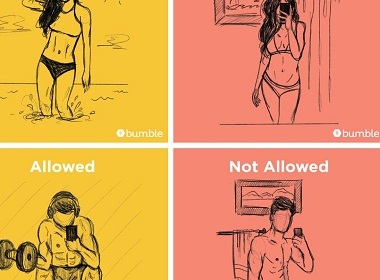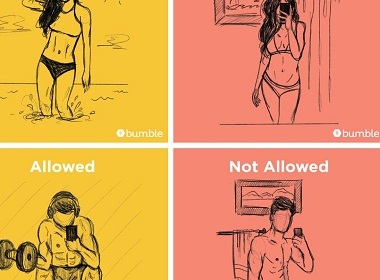 Alas, no more bathroom selfies! The quest to stop people making fools of themselves is finally getting to official sanctions. Apparently, there is no other way to stop people from posting their best restroom shots on dating sites. It has to be legislated.
After all, there is a sure way to make dating apps more attractive.
Bathroom selfies banned for being horrible
As the dating venture Bumble announced, the new standards reflect what their users want.
After having analysed reasons why some profiles are essentially ignored, the company found that 86% of them contain photos taken in mirrors, Globaldatinginsights.com wrote. That's a good reason to avoid them, you'd think?
The new rules are supposed to make users' attempts to meet new friends more successful.
The other types of prohibited pictures include:
Indoor swimsuit shots. It is ok to post a picture in a bikini but not indoors.
Shots in underwear. It is allowed to send pictures in underwear only in the private chat (in case that the other person does not mind). Prior permission is mandatory.
The user's face must be visible.
No watermarks or texts are allowed.
The site hopes that these rules will bring good manners to the online dating environment, similar to real life interactions.
The changes are aimed to achieve "a safe, friendly place to meet new people."
Should we do the same on Elena's Models?
So, guys, should Elena's Models, too, legislate against bathroom selfies?
We have our wonderful users posting such pictures with tedious certainty daily. Unfortunately, no amount of writing on the topics of "How to make a good photo" seems to bring home the idea that your pictures matter to Russian women seeking men for marriage.
It's pretty simple: Decent images attract decent ladies. And vice versa, photos that are made without a second through, most likely, will not cause a woman to look at your listing for the second time.
Photos: Bumble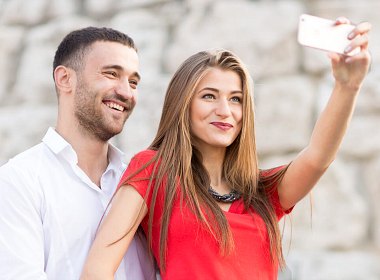 Read also: