Anna and Lucy DeCinque from Perth, Western Australia, found their love on Facebook 5 years ago. Believe it or not, it is one and the same man.
Perth twins share a boyfriend
As 30-year-old girls say, their main goal in life is to be absolutely identical. Probably, this desire is not rare among twins. However, Anna and Lucy went even further—the girls share a boyfriend, 31-year-old Ben Byrnes.
They've been in a relationship with him for 5 years already.
The sisters state Ben perfectly understands their need to be always together because he is a twin himself. Ben is a fitness fanatic and an electrical mechanic. It did take him a bit of getting used to balance loving two women simultaneously but apparently he managed to create an acceptable setup.
Now the story took another twist: The women announced their engagement and demonstrated two gorgeous rings in a YouTube video. What is it as not an affirmation of the union's liveability?
Anna and Lucy are planning the wedding ceremony to mark their commitment. It won't be a registered marriage because marrying the same man is prohibited by Australian laws. Although the twins believe it might be possible in Tucson, Arizona (USA).
The sisters received mixed feedback about their relationship. Some people do not believe it is possible to live happily in such circumstances. The heroes started living together as a threesome in the house of the sister's mother Jeanna, reported Daily Mail, which adds another unusual aspect to the story. The matriarch approved her daughters' unaccustomed romance and was pleased about the fact that Ben is a perfect gentleman.
The quest of being identical
According to Anna and Lucy, they spent over AUD $200,000 on plastic surgery and cosmetic procedures, including breast implants and lip injections. It helps them to look identical, 9news reports.
Last year the girls appeared in a TV show Botched dedicated to plastic surgery errors. Their goal was to correct previous breast implants and make sure their assets look perfectly alike.
The pretty twins eat similar food in the same portions and abide by the a strict exercising routine. If one of the twins walks more miles per day, the other makes sure she covered a similar distance, as they need to burn an equal amount of calories.
In April 2016, the sisters shocked the international community by revealing more details from their personal life with a shared lover on the UK program This Morning.
The twins insist there is no place for jealousy in their relationship.
One of the girls said that if Ben kisses her, he immediately kisses the other sister. The woman agrees that Ben needs a lot of energy for that, but he receives back a double portion of love.
Ben stated in an interview his mates envied him. The unconventional trio communicated online for half a year before they met in person.
Video: Twin sisters from Australia want to marry the same man
Photos: Instagram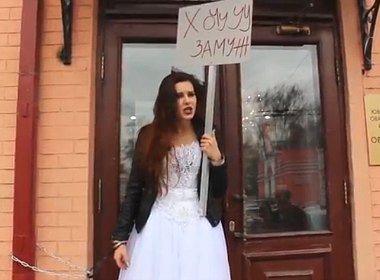 Read also: