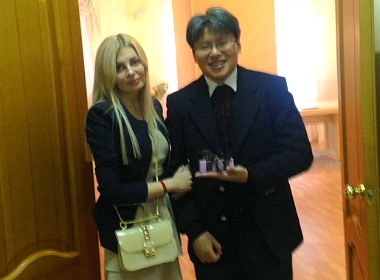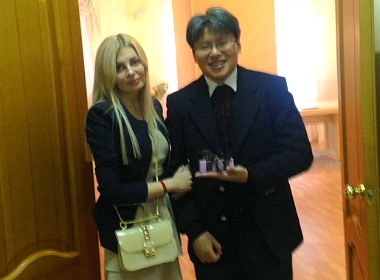 Another happy couple contacted us to share their great news. Raymond from Australia and Svetlana from Russia got married last week in the bride's home country. The pair connected on EM 15 months ago. They are now in the process of completing the paperwork for Svetlana to join her partner in Sydney.
Successful relationships and stories begin from the first, "Hello" online! Upgrade your membership today to start your own Elena's Models online dating love story. Who knows, in another year we may be publishing your testimonial and wedding photos.
Meet Elena's Models latest couple: Raymond & Svetlana (Australia, Russia)
Dear Gee and all the team members from Elena's Models,
Maybe you might forget about me, but I haven't forgotten about you guys yet, because, without your help, I won't be writing this appreciation email to you. After I met Svetlana online through your website 15 months ago, we finally got married on last Wednesday in Russia and now in the process of bringing her to Australia and live with me. I have attached our wedding photo as a proof.
I really want to thank for your wonderful support over the years and without you guys' help. I wouldn't be able to marry someone I truly love most. Once again, I really want to express my appreciation to you all for the amazing support that you offered me throughout my membership. I wish you and everyone at Elena's Model for every success and continue to help many others to find their own happiness. Thank you and all the best.
Kind regards,
Raymond (Australia) and Svetlana (Russia)
Read the complete story of Raymond and Svetlana on Elenasmodels.com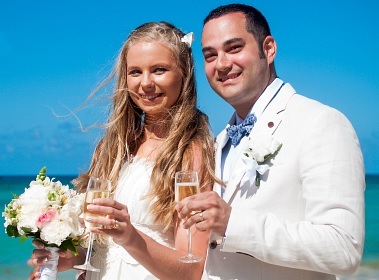 Read stories of other couples: