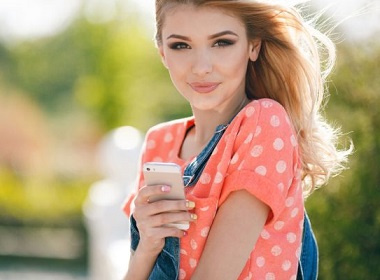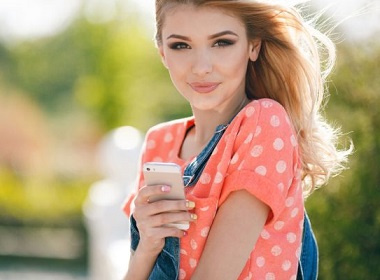 There are definite signs that a Russian woman is interested in you. Even if you are not skilled, these indicators are easy to notice, whether in communication online or personally.
5 signs that a Russian woman is interested
You would definitely want to gather a woman's interest before proceeding further. These 5 things are clear indications of a lady's special attention, which should encourage you to proceed.
1. She wants to marry you.
It is imperative for a decent single Russian woman to desire marriage with the man she is seeing. Entering a relationship without a view to future nuptials would be improper, so good Russian girls who are sincerely into you would want to know about your intentions.
The intentions they are after called "serious". She wants to hear from you about your plans for the future, which would involve you and her in front of the altar before a priest. Or maybe signing the civil marriage register, if you don't care for religious ceremonies.
Most Russians consider themselves Christians, even though they don't practice. The most common religious view in Russia is Orthodox Christianity.
Some women from autonomous republics of Russia consider themselves Muslim: Tatar, Bashkir, Chechen, Dagestan and some other autonomous republics.
Many ladies from Russia do not have religious affiliations. Until 1985 Russia was officially atheistic.
The official marriage is what most Russian women are after when they register on international dating sites. She wants to have a marriage certificate and the status of a wife. It's extremely important for her that you are seeking marriage, and not just plan to date, travel together, or simply visit each other for fun. In fact, she wants to know you are looking for a wife before starting to communicate with you.
Unless you give her the hope she could marry you, she won't be really interested. If a girl doesn't seem eager to discuss nuptials, she may not be into you.
2. She gets upset with you.
We get upset when we care. If her upsets seem like she is taking offence out of nothing, she may care about you much more than you think.
If a person in the street seems disrespectful to her, it probably won't bother her much. But if the special man in her life does something she views as disrespect, then the world is crushing, in her view. The man she thought of as her knight in shining armour, apparently, is not viewing her as seriously, as she hoped. This is what upsets her.
So, if you get the feeling she is upset or offended, you need to find out what it was and ensure her you didn't mean to be disrespectful. This may be an unpleasant moment, to see your woman not wanting to be near you or talk to you, but there is a silver lining: She cares about you and your relationship.
If she, on the other hand, is never upset with you and nothing seems to bother her, it's a reason to be worried. Does she even care?
3. She wants you to give her flowers.
Giving flowers is how a man in love is supposed to behave. If you give her flowers and lights up, then she is interested in you. Otherwise, she would look bored or even annoyed, because in reality, flowers are nothing but a nuisance: You have to water them, cut the stems, then they start dying and making a mess.
But as a habitual gesture of love from a man to a woman, flowers are a sign of attention she needs to confirm your serious intentions (see point #1).
4.  She is happy to talk for hours.
Whether you are chatting on Skype or another video messenger (Elenasmodels.com has its own video chat app and a website application as well), couples who make it happen seem to spend hours face to face online, before meeting in person.
If you are already in the same city, you will be probably exchanging dozens of messages daily while dating. You know that you are on top of her mind when you are getting good morning and good night messages every day, considering the time difference.
Another important point here: You are NOT paying for the time she talks to you. (As you know, there are PPL pseudo dating sites that charge for chats and messages; this is not the type of communication that shows interest: It shows you have no idea what you are doing.)
The intensity and length of your communication show strong interest on her part.
5. She is happy to meet in person.
Everybody knows, it's impossible to confirm your liking for each other until you meet in person. Even scientists now have to admit that computers are unable to predict which people will fall for each other. It's something that is still elusive for the artificial intelligence, how people fall in love.
So, if a Russian woman is genuinely interested in you, she will want to meet in person quickly to see if you indeed like each other.
And certainly, once you meet in person, there are even more signs that tell you she is attracted.
If the lady you are talking to seems to avoid the topic of a personal meeting in the near future, when you raise it, then it's a reason to get concerned. A single Russian woman who is sincerely interested will want to get together quickly.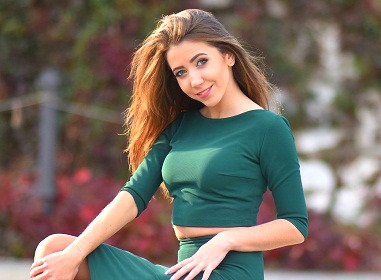 Read also: