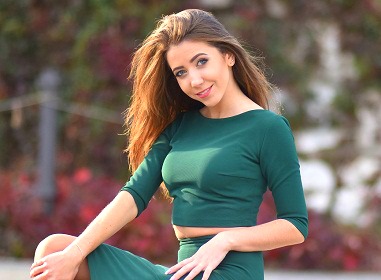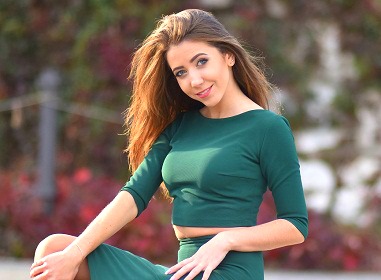 What women want has been a mystery for men for ages. But there is hope: I can tell you exactly what Russian women seeking men abroad crave.
Copy and paste these phrases into your profile, and you will be getting at least 50% more mails and EOI's from pretty girls. Because this is precisely what every lady on our site dreams to hear!
What women want?
All Russian ladies searching for a foreign partner online want the same things.
To get married. In the Russian poetic language it sounds, "create a family", which in this case doesn't necessarily mean kids at all. It only means an officially registered marriage: She wants a ring on her finger and a marriage certificate that confirm she has a husband. Russian and Ukrainian girls can find someone to date at home. What they struggle with is to have someone who will give her the desirable status of a wife in a legal marital union.
A man who is a leader. The habitual expression states, "The man should be the head of the family" (i.e. the leader in the pair). This includes making the decision that she is the woman he wants and then making all the necessary steps to conquer her heart. Supposedly, this is how he would then manage all other goals in life. The man is supposed to make decisions and the woman will follow.
A man who will win her heart. Russian women call it, "the man is the hunter". You decided she is the woman for you and you are not taking "No" for an answer.
A guy who is "for real": He will organize the meeting and sort out all the logistics and financial issues around it.
These 4 things are what every lady on Elenasmodels.com, young or mature, wishes to find in her future admirer.
How to express it correctly? Copy and paste these phrases
There are right and wrong ways to go about expressing these things in your profile.
Here is the list of expressions that will sound right to her ear. Simply copy and paste for best results!
My plan is to get married within 12 months.
I am going to visit Russia (Ukraine) this summer (fall, winter, spring).
I am able to provide for the family.
My wife doesn't have to work if she doesn't want to.
I want to have children as soon as possible (if you do).
If you do not wish to have kids, spell it out clearly: "I do not want to have children in my future marriage." There are some ladies who don't want kids; this way you will be able to attract them.
This has to be said in your "Message", right from the start.
When you contact her, include the following "magical phrase" in your message and stick to it through your communication (no doubts are permitted):
You are exactly the type of woman I am looking for.
Yes, she needs to hear that to be able to feel secure and open up to you.
Other women's wishes
It is always important to speak "the same language" with Russian girls when you describe yourself and what you want.
Add to Favourites the girls you find attractive—even if you don't think that you meet their requirements. Try to collect at least 20 profiles.
Copy and paste their wishes for a partner in 1 document.
Then copy and paste their self-descriptions, interests, messages—each field in a separate section.
Read it carefully. If some word or phrase keeps popping up, highlight it in bold.
Do you personally possess this quality? Add it to your profile—exactly how the ladies express it.
Would you like it in your future partner? Add it to your partner's description. The ladies will recognize themselves and feel more compelled to contact you.
These simple adjustments to your profile will help you to get up to 3 times more mails and EOI's from women. They will feel that you are "on the same page". Enjoy!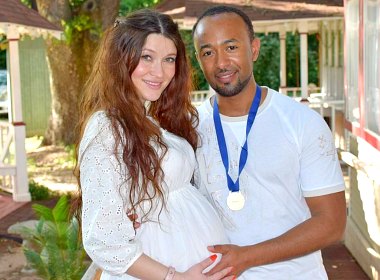 Read also: