Would you like to impress women on Elenasmodels.com? It's easy if you know what they are looking for.
3 phrases that will impress women on Elenasmodels.com
Include these statements into your profile and first communications with women, if you want to improve your response rate:
"I am looking for a wife" or "I want to find a woman to marry", or "I want to meet a lady to create a family with".
"I am ready to come to meet you soon" or "I will organize our meeting quickly, if we both decide we like each other".
"I understand what is involved in international dating and marriage, and I am serious in my intentions."
To make sure that you indeed understand what is involved in dating a woman from Russia or Ukraine, download VIP Coaching Program by Elena Petrova.
How many women should you write to?
Start with contacting 10-12 women, who seem to fit what you are looking for. Many of them may not respond (no response means, "No, I am not interested"), others may respond negatively, and possibly only 1-2 ladies from 10 will answer positively. This is normal. Start talking to
Why am I not getting as many messages here as on other Russian dating sites?
If you have been using PPL sites, you are probably used to getting swamped by messages from pretty girls. Well, this is unlikely to happen on Elenasmodels.com, because:
We don't allow using bots, like pay per letter pseudo dating websites. On PPL sites, you are offered to read the first message free of charge as a bait, but to continue correspondence you need to purchase "credits", which will be deducted from your account for reading messages, sending and receiving photos, chatting, etc. These "bait" messages are often sent by bots, which initiate contact with every man who is online. (The most popular bot used on pay-per-letter websites boasts having over 40 thousand users.)
On Elenasmodels.com all communication is free: You don't pay per letter. You are also encouraged to share your direct contact details and start talking via your personal email, Skype or apps. We don't hire writers to send letters to you to profit from every message, like you may encounter in PPL scams. The only messages you get here are from a person logged into her account and clicking on the button to send a message to you, and you know 100% that the woman is not being paid by us to write to you.
In short, PPL sites profit from correspondence, and we do not. Elenasmodels.com works very similar to how Match.com or eHarmony operate.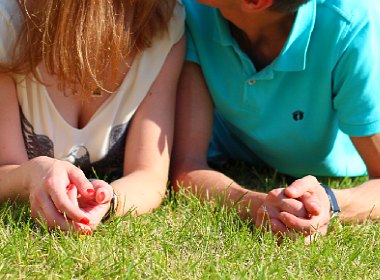 Read also: