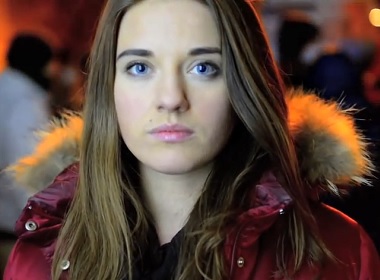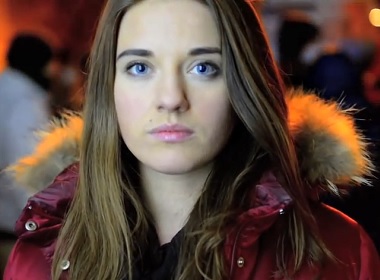 26-year-old Ukrainian woman has been appointed as the new head of customs in Odessa, the country's largest port on the Black Sea.
Yulia Marushevska is a PhD student of the Kiev's University in Ukrainian literature. She has given speeches in Stanford and Harvard, and became known in 2014 for her viral video I am a Ukrainian.
The governor of Odessa region, ex-president of Georgia Mikheil Saakashvili, has chosen the young female public servant for the coveted post of customs manager of Ukraine's largest port city, according to Slovo.ua. 74 candidates have applied for the position.
The appointment was supported personally by the Ukrainian president Petro Poroshenko, Korrespondent.net reported.
Marushevska has been fulfilling responsibilities of the deputy governor of Odessa region on Saakashvili's team. She had also been the head of the newly launched government investment agency. Since June 2015, under the new governor, the number of public servants in the region has been cut in half, from 800 to 400, according to Kyiv Post.
Marushevska is Odessa's local, who grown up in the region. She previously spoke about the need to tackle corruption in the system, because she believed that her education would be useless in a corrupt society.
From 15 October 2015 there is also an intake into the cybercrime department in Kiev, which will be tackling security breaches and fraud, where crimes are committed via Internet.
Previously we reported on the arrest by Kiev's cyber crime department, made in conjunction with a fake correspondence scheme, aimed to defraud foreign men through the use of models and substitutes for communication through pay-per-letter dating sites.
TV program Vesti estimated that unscrupulous marriage agencies, charging men for "translations" of conversations with prospective "brides", could be earning $10,000/month by arranging fake communication, where foreign males seeking contacts with Ukrainian women are billed for chats and letters, originating from substitutes. The goal of substitutes was to keep an overseas suitor hooked on love confessions and increase the amount of billable items, adding to the bottom line of the agency's profits, the undercover journalist pointed out.
Local Ukrainian elections are scheduled for 25 October 2015. In Odessa, there will be 44 Darth Vaders contesting the seats on the council and the post of the local Mayor, courtesy of Darth Vader bloc (formerly The Internet Party).
Currently in Ukrainian politics and management women are underrepresented in leading positions. Even among the 44 Dark Lords having their eyes on Odessa's commanding posts, there is only 1 female. Marushevska's appointment as the head of customs, with her model appearance and youth, may not be widely supported in her new department, KP.ua indicated.
Read also: