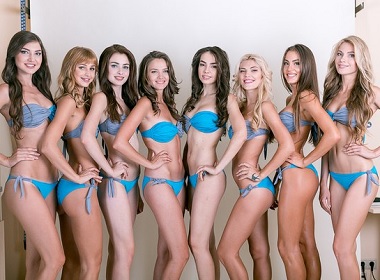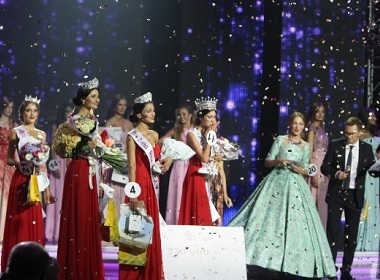 18-year-old Kristina Stoloka is announced as the new Miss Ukraine 2015.
Winner Miss Ukraine 2015
The winner of the 2015 beauty competition lives in Kiev.
The competition concluded in Kiev 22 September 2015. This is the 25th consecutive year that the competition is held in Ukraine since the inaugural 1991 beauty pageant.
Stoloka will now represent Ukraine in the world-wide competition, which will take place 19 December in Crown of Beauty Theatre, Sanya, China.
If she wins, the will become Miss World 2015.
The second year student is learning finances in the University of Food Technologies. "I am positive, outgoing, and creative person", Kristina states on her page on the Miss Ukraine website.
"I work out and try to stay fit," Kristina described her interests. This year she also became the first runner-up in "Miss NUFT". The gorgeous brunette enjoys dancing and painting, and has an unusual hobby of creating pictures out of beads.
25 beautiful young girls from different regions of Ukraine participated in the beauty pageant.
The ladies showed national costumes, bikini, and evening dresses in 3 consecutive stage shows on the day.
Ukrainian artists entertained the crowd gathered in the Kiev's International Centre of Culture and Arts, also known as October Palace.
This year's competition was promoted under the motto "Beauty Unites".
See photos of all 25 finalists at MissUkraine.ua.
17-year-old lyceum student Elina Rudenko from Ternopol became the 1st Vice-Miss, and exotic-looking 24-year-old model Feride Ibragimova from Zhitomir took the third place.
All top 3 placements belong to dark-haired models, leaving a bunch of pretty blondes empty-handed. This seems to be a trend in the last years in beauty pageants.
Miss Ukraine competition is not affiliated with Donald's Trump Miss Universe.
Do you agree with the jury selection? Who would you go for?
Video: Miss Ukraine 2015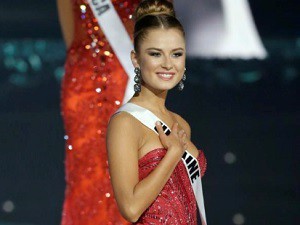 Read also: