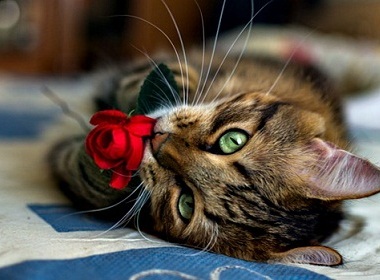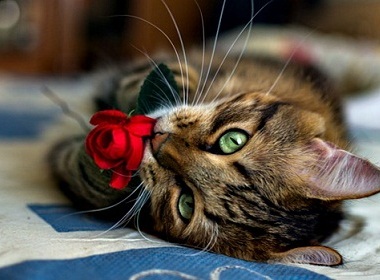 Guest author: Irina Makrashina
Many people tell tales of their partners' greetings on Valentine's Day. My story is also about this romantic celebration.
Breakup before Valentine's Day
About a week before 14 February (give or take a few days), my boyfriend and I had a big fight, which led to a breakup on his initiative.
It's not hard to understand how horrible I was feeling for the whole week. Any phone call, I felt like picking up and screaming: "My love, is it you?!"
The same reaction I had to the door bell. I could hardly cope.
On the morning of 14 February I was sitting at home, trying to comprehend some pointless program on TV, just to get my thoughts off my unbearable loneliness. My cat was quietly purring next to me.
Wrong Delivery
All of a sudden, the door bell rang. I was sure it was my ex-boyfriend who changed his mind and decided to be romantic and rekindle our relationship on Valentine's Day. I jumped up, quickly looked at the mirror and freshened up, and then ran to the door.
As I opened the door, a giant bouquet of pink and white roses was pushed into my face. The smell was filling the stairway. My happiness was boundless.
"That's for you!" a tiny child's voice squealed.
Inside the bouquet, I found a note with a cute poem and words, "Forgive me".
Clearly, the guy was ashamed and he was trying to make amends. No doubt, I needed to ring him and thank him!
I dialled the number that I knew by heart without needing to look up my contacts. I was looking forward to hearing my favourite baritone, but instead it was a huge disappointment.
My beloved man greeted my dryly and told me that he didn't send any flowers, and overall, he was totally right about everything and all…
That's strange, I thought putting down the phone. Who sent me the flowers?
Why Cats Rule
The following events cleared it up. The door bell rang again. When I opened it, I saw an attractive young man who politely greeted me and explained that the flowers that I received by mistake were from him.
His girlfriend lived a floor above, and the kid that he asked to deliver the surprise bouquet mixed up the levels.
Of course, my first impulse was to give back the flowers. And it would be all good if not for the picture we saw when opened the door to the living room. My cat Tikhon knocked over the vase and was chewing on the last buds.
Having evaluated the situation, I offered the guy a cup of hot beverage (tea) to cheer him up, with a slice of cake that I bought for that special day.
Maxim, this was young man's name, politely accepted my offer.
After a quick chat, we found out that we had a lot in common: similar views on many things, the same favourite books and movies. We didn't notice how a few hours passed. When he left, we exchanged phone numbers.
From that day we started to call each other from time to time and met a few times, went for walks.
At first I considered him a friend, and tried not to ask him about the girl who lived on the floor above. He didn't talk about her as if she didn't exists. After a while I gathered my willpower and asked him. He said their couple was also on the brink of a breakup and the bouquet was planned as the means to reconnect.
Now we are together and I don't regret that I had the argument with my ex. Because if not for this, I would have never met Max! And how lucky it was that Tikhon destroyed the flowers.
I can confidently say this was the best Valentine's Day, the day of people in love!
Because that's what Max and I are today.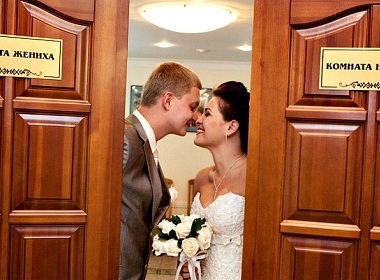 Read also:

Share this article