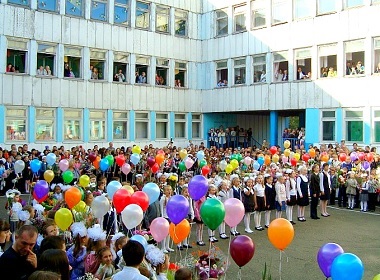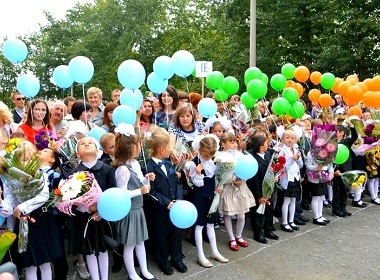 Millions of kids aged 6-17 started school on 1 September 2015 in Russia and Ukraine. Unlike in western countries, all schools begin their formal educational year on the first day of autumn.
1 September is considered to be a holiday under the official name of "Knowledge Day". It's a regular working day, although parents of Grade 1 children, for whom it's the first day of their education, normally accompany them to school before going to work.
Children wear their formal uniforms on 1 September. Girls sport white ribbon flower-like constructions in their hair and white stockings. Pupils traditionally bring bouquets of flowers for their teachers, as well as get given brightly-colored balloons. There is a special induction assembly before the start of the classes, with the year 1 students being the heroes of the day.
Currently Ukraine and Russia have 11-year compulsory study period for children. After completing middle years (Grade 9) and before entering the high school (Grades 10-11), students have the option of completing their education through professional colleges, which provide both the regular school subjects and professional training. The majority of kids complete 11-year secondary attestation through the public schooling system.
Facts about educational systems in Russia and Ukraine:
Primary school takes 4 years (Grades 1-4).
Both Russia and Ukraine feature literacy of over 99%.
Foreign language is a compulsory subject in the middle and high school, with an official exam at the end.
Earlier we wrote about Ukraine introducing 12-year school period for all students from the next year, and increasing hours spent on learning foreign languages (English, French, German, or Spanish).
In Russia students will be learning 2 foreign languages instead of 1, starting from Grade 5, reported TASS. The move to studying 2 foreign languages will be introduced in regions as the schools get ready, although the new system is being rolled over in capitals and larger metropolitan areas this year.
All kids studying at school have holidays for 3 summer months of the year: June, July, and August. Schools have 4 terms, with short holidays between terms 1-2 and 3-4, and longer Christmas (New Year) holidays between the terms 2-3.
If Slavic ladies you are communicating with have children aged 6-17, you may want to ask them how their first day of school went. For the kids going to classes for the first time in their lives, it's a pretty big event.
Video: 1 September 2015 in Angarsk, Russia
See pupils and teachers of the Russian city of Angarsk today, 1 September 2015 (Knowledge Day).
The major of the Siberian of Angarsk, where 25 thousand pupils started their school year at 35 city schools, Sergey Petrov was present at the assembly of the school #1.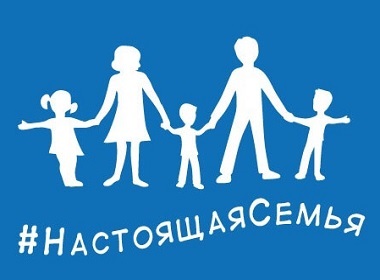 Read also: