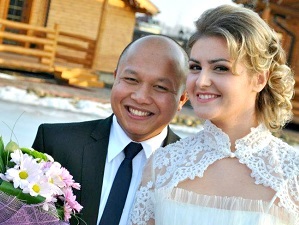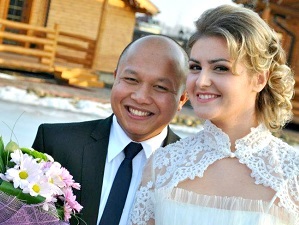 When you are dating internationally, there are some cultural differences involved: for example, the view on relationships and love may be poles apart in your and her culture. Certainly, you are looking into meeting someone in Ukraine because of these differences, because you believe Ukrainian women have stronger or more traditional family values than ladies at your home country, or maybe you wish to start a family and females of childbearing age at home aren't too keep to join you in your pursuit.
I have been managing Elena's Models for 15 years now, and having read through thousands of success stories, I can tell you frankly what types of men are successful in finding a life partner and real marriage through our service:
1. Men who want to settle down and start a family
Women who are interested in this type of men are the ones who have never been married, divorced without children, or sometimes women who are divorced and have 1 child but want to have another one. All in all, they will be of childbearing age, which basically means they are under 35. (I know I am going to be crucified by ladies 36-45 who are single but still want a marriage and a baby, and feel they are capable and healthy for that. But usually guys who want children select women under 35.) This type of men are the most successful, since the reason why women seek partners abroad is because they want to "create a family", and they cannot do it at home (see here why).
2. Men who seek a companion for the rest of their lives
If younger men wanting children still feel it may happen that they will divorce one day (not that they want it to happen), having their own offspring is still a priority for them over having a companion for the rest of their lives. The second type of men who are successful in using our dating site are slightly older men who don't desire a stunning model they constantly have to be worried about, but simply want to have a good-looking lady by their side, who would want to enjoy life with them and whom they know they can keep. For these men their compatibility and mutual feeling, "that's my soul mate for life," is the most important.
3. Young but shy with women types
Programmers, writers, and online traders come to mind. Young western girls don't feel like having a family in their twenties. Ukrainian women, vice versa, are considering themselves "too old" if they are not married by the age of 22, and start checking additional options, such as finding a partner overseas. They are not keen on joining in matrimonial with a 45-year-old twice-divorced father of 3, but they will be interested in a guy in his twenties, especially if he is good-looking and fashionable (not difficult to achieve, guys, just take your most stylish female friend shopping with you, and get a cool haircut). 🙂
4. Wealthy guys
If you are rich, no matter how you look and how old you are, you can meet a wonderful woman in Ukraine. Sorry, guys, it may not seem fair, but just as young pretty 20-year-old models can basically get any man in the world, affluent males have it made. You can become well off, too, if you work 16 hours a day 7 days a week, do what you love, take risks, become a great communicator, and learn to manage people. (Or if you are a genius like Sheldon Cooper. He is my favourite TV personage by the way.)
It doesn't mean that women only want money. Not at all, and this is why types 1, 2, and 3 all have a great chance. It just means that there is certain unfairness in life, and this is why young beautiful women and wealthy guys are ahead of the pack, and they usually pair with each other.
It is also because of this unfairness that you are living in a prosperous society while girls that you are trying to date live in a country, which is going though war and economic crisis, with huge demographic disproportions (92 men for 100 women) giving you the chance to get a better quality woman than is available for you at home. It is also because of this unfairness that you have plenty of drinking water and food when there are millions of people starving in Africa. Life is unfair. Get over it.
Are you one of the types of men who have a good chance to be successful in using Elena's Models?
Let us know what you think.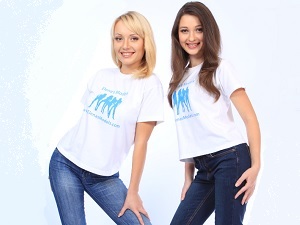 Read also:

>> All articles (in English)

Share this article