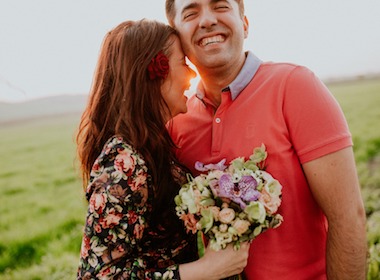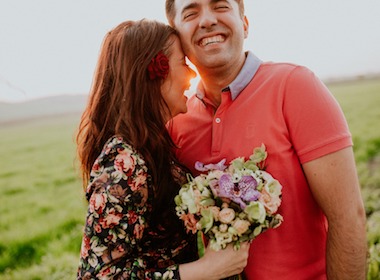 You may not know it, but it's extremely easy to get Russian women to like you. This is how to do it in 3 simple steps.
3 Steps To Get Russian Women To Like You
It is so ridiculously simple, I am embarrassed to write about it.
I am even more embarrassed by the fact that there are adult males, who are obviously managing OK to live on their own, who do not get it.
Guys, once again: If you are smart, behave smartly.
You do not need to invent a wheel. Someone has already done it. Just use it.
3 Steps:
Photo — get this photo as your main. Smile. Put on a shirt. That's it.
Text — say 3 things: I want to get married, I want to have kids, I will be able to provide for a family. Make sure it's in the first 30 words of your Message.
Write to women — use your Unlimited EOI's (which are part of all memberships from Gold to Ultimate). Login 2 times a day to the site, morning and night, and send EOI's to new girls.
How easy is that?
Russian women are waiting for men to initiate the contact. This is how they have been brought up.
Elena's Models is not a "paid chat" dating site where they share the revenue with the people who are writing letters to you. Here you are talking to people who are not getting paid for being nice to you (except for the Help Desk personnel, they are paid for that 🙂 ).
All your communication with women is absolutely free of charge — mails, chat, video chat — you even have a free built-in multi-language translator. Girls want you to "ask them out", so to speak.
Approach, don't be scared, they are here to meet men. Yes, some will say "No", but some will say "Yes". Just click this button "Send EOI".
Advanced Techniques of Attracting Russian Ladies
If you want to become a true Yoda, delete all negatives from your freestyle texts, and replace them with positives: Instead of "I don't like smokers" say "I prefer non-smokers", you get the drill.
If you want kids, say it in every possible field: Most Russian women come to international dating sites because they want a family.
The Russian government pays only about $120/month to women who have children during their maternity leave, so unless she has a husband, she can't really survive.
If she wants kids, she needs to have a father who will provide for the family, while she is looking after the baby.
Because there are only 86 men to 100 women in Russia, some women are alone without any chance to have a family.
This is why they seek men abroad. So, if you are ready to start a family, this would put you on top of her list. Mention it in your profile.
If you do not want kids, say you want to enjoy life with your future wife. This will attract women who also do not want kids.
Russian ladies like men who are persistent in pursuing them. If you sent a mail and she didn't respond within 1 day, don't be scared to send another. She may find it flattering.
Post 1-2 messages daily on your personal blog on EM.
Here you have it. Use it.
Read also: