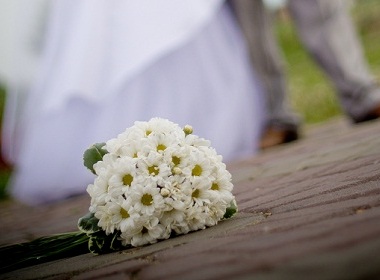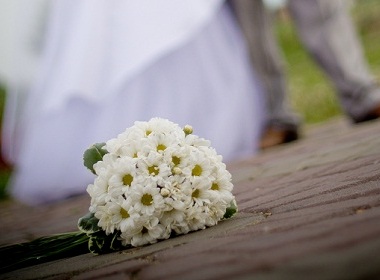 How things work in marriages of Russian people? How do they fall in love? Here is one true life marriage story.
Once upon a time 30 years ago: The story of my marriage
Guest author: Galina Mukhina
They say that life arranges things in their proper order. When I think back to our wonderful wedding day and the problems we had to overcome before it, I see everything in a different light.
With the benefit of hindsight, I can see now how many mistakes I made and how smart my husband was. It's hard to realize it, but it's true. I can't believe that I was so silly. I was like a different person—childish and emotionally unstable. I didn't think about the importance of marriage and family life. Well, I was so young…
We were students. I studied linguistics and journalism and Misha planned to become an automotive engineer. We lived in the same city.
Besides that, we had nothing in common. I always read books and studied hard. I didn't go to parties and was not interested in sports. I had nothing to do with hiking, rock climbing, or scuba diving.
Misha was always soldering and inventing something. He was fond of physics. At the same time, he loved reading books and going to theatres. But our first meeting wasn't in a library.
He liked my friend at first
Classes for young reporters were quite popular at the time. One day a young techie student came to lessons. At first, he didn't express any romantic interest in me. The guy liked my friend, who was nice and pretty.
For a while, we were all good friends. We used to go movies and theaters together. Once we even celebrated the New Year together. There was a carnival at the university.
But then somehow naturally it was me who became the subject of his tender passion. It didn't impress me, though. He was just one of my admirers.
I really want to say to the girls: do not behave the way I did, don't demonstrate fake indifference and don't hurt your loved ones. I dreamed of men who didn't exist. And what did my dear friend do? He was gentle and asked me not to hurry. He said that he would be always nearby. And he demanded nothing from me.
Friends to lovers
Girls can easily understand men's intentions. Previously Misha was just a good friend to me. But then he started "courting" me. I know it sounds old-fashioned but it is a completely different style of communication.
I will tell you more. Everything in your marriage depends on that important period of courting.
It was kind of a humorous story. We wanted different things. But there could be only friendship between us. I could take flowers from him on the Women's Day but nothing more. I didn't accept any precious things. He didn't have much money but still tried to give me presents. I refused to take anything expensive that might imply we had anything more than friendship between us.
And all these courtship attributes meant nothing to Misha. He just wanted to see me happy and smiling. He liked when I treated him warmly. Gradually, he became indispensable for me. I couldn't do anything without him. I wasn't able to choose a trip to the Carpathian mountains, carry piles of textbooks to the library, buy some photographic equipment, or organize a party for friends without his help.
In the autumn, all students were usually going to work on a large government farm for a few weeks as part of the curriculum. No one questioned this order at the time: All university students had to do it. It was compulsory.
My mother was at hospital after an operation. She was supposed to be discharged one week into my stunt at the farm. And who do you think picked up my mother and carefully drove her to her home 60 km away? Of course, it was Misha, who else? He was a reliable and loyal friend.
After some time Misha's sister fell seriously ill. She studied and lived at a regional center 150 km away from us. Twice a week he went to visit her by train. His sister had been in hospital for 2 months, and the chair beside her bed was never empty. It seemed quite natural and it couldn't be any different.
I think if a man is attentive to his family and girlfriend, if he easily skips entertainment when she needs help, the girl shouldn't miss her chance to marry such a guy. Life has shown me that such men become caring and faithful husbands.
Telegrams, roses, confessions…
I got used to the fact that Misha was the first to send a congratulatory telegram on my birthday. I was born in summer. During summer months, students were supposed to do an internship. We were sent to different parts of the country to take a temporary job in the field we were going to take as profession.
I got used to bouquets of roses, warm letters, and love confessions. My trusty henchman took care of all the major and minor things in my life. He picked up my relatives and did everything I asked him. He has always had an amazing ability to solve problems, stay calm, and control emotions.
Shortly before the end of my studies (17th of May is the day we still celebrate each year) Misha came to my office in a newspaper, where I was an intern, with flowers and a bunch of bananas (it was an exotic fruit at the time, hard to buy in the USSR). I was confused, standing behind the desk in front of him. But the boss quickly understood what was going on, smiled and left the office.
Misha asked me to marry him.
"Please, be my wife. I will make you happy. Please say Yes," he said.
"It's all good… very good," I said. "But no."
I met another man
In the evening I wrote a farewell letter to him: "I'm sorry, I met another man. He's my colleague and he is 10 years older. You will be happy with someone else. Do not be angry, let's stay friends… "
Depressed and frustrated ("You look awful", his friends were telling him), Misha took a job in another region after the graduation, it was even in a different republic (Soviet Union had 15 republics). We almost lost connection with each other. But some friends would tell me from time to time that Misha was still single and kept asking about me, and that he missed me. He even visited my parents to ask them about the date of my wedding. My parents only shrugged their shoulders: Don't know, no date yet. Then he told my parents a well-known phrase from Soviet comedy, "The wedding won't happen!"
Alas, the relationship with "another man" was a complete failure. He was married and just fooled around with a young silly girl.Thankfully, I didn't get in too deeply.
Pretty soon I came to realize that I have made a terrible mistake. I was asking myself and crying: "What have I done! How could I push away such an amazing man! Where were my eyes? I was stupid and so blind. My faithful Knight has been waiting for 7 years. It doesn't happen in real life. Thousands of girls would be happy to be in my place. But that's life. Isn't it a novel? "
And then, my hero came to see me again and told me his proposal was still valid.
Love is forever
One month after this meeting and 2 years after my graduation from the university we got married. It's been 30 years since our great and long-awaited wedding.
We have 3 grown up sons. All of them have grown up into decent people: A lawyer, mathematician, and a goods expert.
We live in Moscow. Before that, we spent several years in Italy, in the province of Lombardy. I fell in love with this country and its cheerful, uninhibited and good-hearted people. Our younger children speak fluent Italian, as they have completed high school there.
Do not believe those who say that love passes and turns into a habit. It's not true.
My husband is still caring, considerate and gentle. And he is still fond of cars and books. Sometimes I think that he is becoming even more kind-hearted and generous with every year. But is it possible to be more generous, I wonder?
Sometimes I like to joke and tell my husband: "If I knew that you would be so perfect, I would marry you the next day after we met for the first time". He just smiles: "I totally agree with you."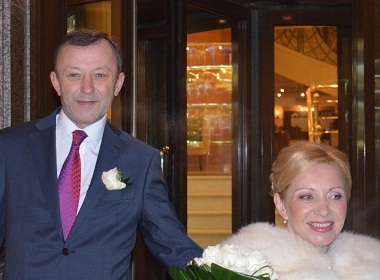 Read also: