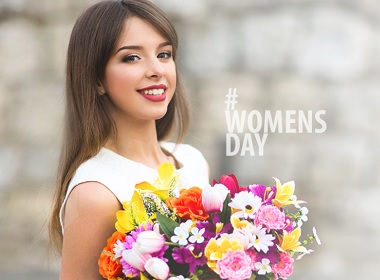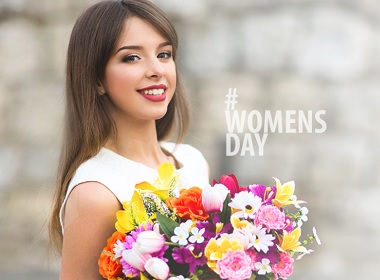 8 March is the International Women's Day. It is an official public holiday in Russia, Ukraine, and countries of the post-USSR.
The Brief History of 8 March Holiday
Apparently, there was no history of events connected to the date that would lead to choosing 8 March as the day of women's rights. The date was picked rather arbitrary. The first fighters for female freedoms dedicated their efforts to establishing equality of women to men.
The Socialist Party of America proposed to observe a Women's Day on 28 February 1909. In August next year a women's conference was held prior to the yearly meeting of socialists in Denmark, Europe. This is where German socialists Luise Zieltz and Clara Zetkin suggested to set a date for an "International Women's Day".
Equal rights for women at the time were only a dream. Women couldn't vote or hold a public office.
Each year in late February-March in 1911-13 marches, protests, and demonstrations were held in various locations around the world.
In 1914 the International Women's Day was held on Sunday 8 March. Since then, the date to celebrate women's fight for equal rights remains the same.
In 1977 United Nation appointed 8 March as the UN Day for women's rights and world peace.
The official UN theme for 2016 Women's Day is "Make It Happen".

Women's Day in Russia and post-USSR
In Russia and other countries of the post-USSR 8 March is a public holiday.
Instead of celebrating the rights of women to work, vote, and hold responsible positions, today's 8 March celebrations in Russia and post-USSR are dedicated to femininity and respecting women's differences as mothers, homemakers, and caregivers. In fact, it's the opposite of what the first socialists dreamed about.
Maybe the reason for that lies in the forced equality of men and women in the USSR. Women were requested to be prepared to take on any jobs, including physically demanding types of employment such as road works. Admiring a woman's beauty was condemned as "bourgeois". A woman was just a "comrade".
In USSR 8 March became the only day of the year when women were recognized as different to men. The celebration turned from fighting for women's equality to giving ladies a recognition as feminine beings.
8 March Gifts
Flowers are the necessary attribute of 8 March gifts in Russia, Ukraine, and post-USSR. Male colleagues at work put together funds to purchase flowers: at least a blossom per lady. Cards and little souvenirs are also popular. Office parties are still accepted in the post-USSR and most companies have either official or non-official celebrations.
For the special ladies in their lives men buy jewellery, perfumes, chocolates, and other small presents. It's rather a family holiday, similar to Mother's Day. The only difference is that all women are recognized, including young girls, and not just mothers. Men cook breakfasts, wash dishes, and allow women relax and enjoy themselves.
In 2016, Ukrainian and Russian women will have 4 days off (Saturday 5 to Tuesday 8 March).
8 March Greetings in Russian
Elena's Models created a series of electronic postcards with 8 March wishes in Russian. There are original poems, sweet words in prose, funny greetings, and generic cards.
Check the page with free cards to send to ladies and make their day!
You can also use tips on creating unusual presents for lovely ladies you'd like to cheer up. A gift is valued by the amount of thought put into it, the Russian saying holds.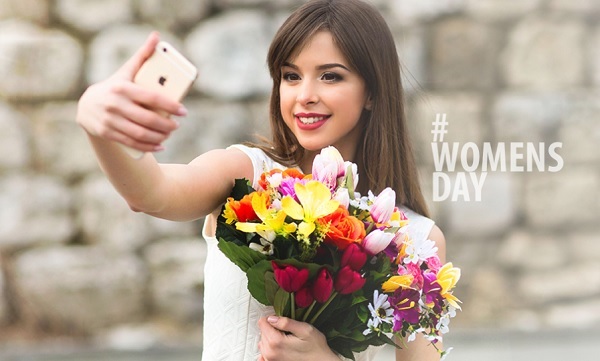 Read also: