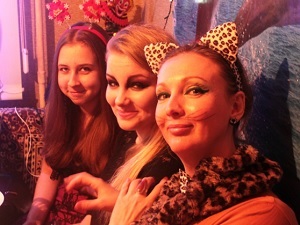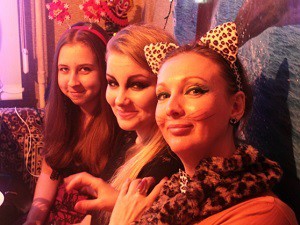 Guest author: Gela (Volgograd, Russia)
New Year's Eve is a favourite holiday for many people. Preparations for celebration are monumental and cheerful. It is probably the only holiday that is just as fun to prepare for as the celebration itself. In Russia, many people have their own favourite New Year's Eve that was special for them, romantic or comical, or maybe both.
During my student years I was studying at the University in Volgograd, Russia, and lived on the campus. It was fun, exciting, and at the same time quite hard. The scholarship was enough to survive for about half a month. Of course, my parents were supporting me, but as everyone knows, there is never enough money, and every person tries to go in their own way.
Exams at the university were always starting on 2 January. This is why out of town students like myself had to spend their New Year's Eve on campus or in the company of friends who lived in Volgograd, and not with their families at home. My home town is Kursk, Russia.
Tough times were those, I must say, and the festive table used to look quite shocking at times. One year we only had a pack of pelmeni (a Russian dish similar to ravioli, meat dumplings) on the festive table. By the way, as far as I remember, they tasted better than any "elite" products of today.
However, during my third year at the University, my father sent me money to buy a ticket and spend the New Year's Eve with the family. The reason for that was my parents' wedding anniversary: they were married on 1 January, and that year it was their 25-year anniversary. Naturally, they wanted me to be there. My father promised me I would be back on January 2 for my exams.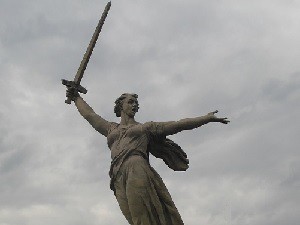 So, I bought the plane tickets, and arrived to the airport 2 hours before the check-in time.
Volgograd has a famous monument, called Mother Russia, which is near the airport. The monument is dedicated to soldiers who gave their lives during the Battle of Stalingrad, which is what Volgograd used to be called. Having nothing to do, I decided to go to Mamayev Kurgan and pay respect to the fallen heroes.
Unexpectedly, the place was full of people, and the weather was also getting busier with strong winds and snowfall. Walking down the giant stairs, I slipped and fell off, raucously hitting the granite curb.
Unable to make out anything because of strong pain, I realized that I couldn't get up. I was already running late for my plane. Suddenly, a young man pulled me off the frozen stairs and started to brush off the snow, talking to me, but all I could do was to stare at him, not hearing a word… a strange feeling came over me, that's him, the hero of my novel, my prince, my savoir, he who saved me from the evil stairs and evil everything… I was like in a coma. After a while, I don't know how long it took, I managed to mumble something about the plane and the time constraints.
Of course, he got me to the airport, and of course, I missed my plane. ER medics fixed the cut on my knee and saw the wounds on my arm, and sternly kept me at the hospital until the morning to monitor my condition. Of course he stayed. He got us 2 cups of bad coffee and a chocolate bar "Alyonka". This was our first New Year together.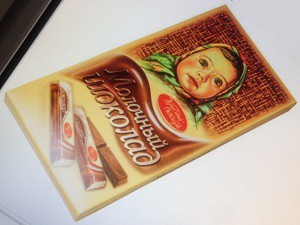 In the morning, he took me to meet his parents. It was before the times of mobile phones, and his parents didn't have a home line, so he got a bit of a hiding from them for disappearing without a notice on the New Year's Eve.

2015 will be the year of our 25-th wedding anniversary.

According to the family tradition, there will be chocolate bars "Alyonka" on the New Year's festive table, and by the way, it is also the name of our oldest daughter! 😉

Read also:

>> All articles (in English)

Share this article