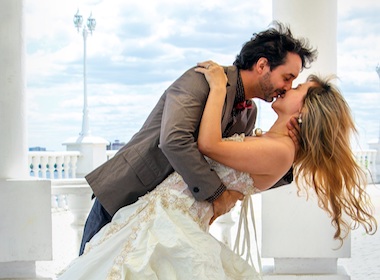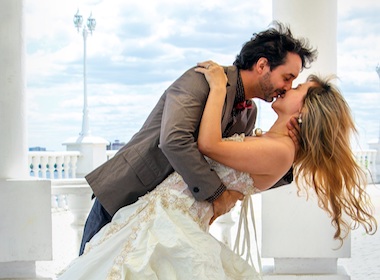 There are many dating sites offering profiles of Russian women, but Elenasmodels.com is completely different from them due to its unique combination of features.
3 things that separate Elenasmodels.com from all other dating sites with profiles of Russian women
Elena's Models dating site offers direct and unrestricted contact with women from Russia, while at the same time protecting clients from unscrupulous operators and allows fakes by 100% moderation of profiles.
Direct contact means you are able to immediately exchange contact details such as phone numbers, email addresses, social network accounts, etc. You are able to instantly chat via any messenger such as WhatsApp, Skype, or Facebook, which is free and convenient for you.
100% moderation ensures protection from people who are not genuine in their intention to find a partner. As part of the moderation process, experienced matchmakers of Elenasmodels.com conduct personal phone of Skype interviews with women, to better assist genuine love seekers, while safeguarding against fakes.
One-time affordable membership fee as opposed the prevalent model of "pay per letter" removes any chances that a person starts communication to be paid for that, rather than to meet a partner and connect with someone special.
At the first glance, there are so many websites offering contacts with Russian women seeking foreign partners, but in fact, there are only a few that are worth considering, and Elenasmodels.com is definitely one of them.
Other websites either don't offer 100% moderation of profiles, due to complexity of such a setup and lots of human labour involved, or, if there are personal checks, charge fees in a "pay-per-letter" fashion with no direct contact, which leads to systematic deception.
Why is "pay as you go" model in dating Russian women fraught with deception?
The majority of dating sites listing profiles of Russian women who are open to contacts with foreign men operate as "pay per letter" (pay as you go).
At first this sounds like a great idea, and payments seem very cheap ($2 per letter or a minute of chat), and you may feel it's wonderful.
But this also means, the more you write or chat through the site, the more you have to pay.
To understand what this means, think of "phone sex" services. Men call and chat to a woman who pretends to be interested in him. She is not interested in reality, and he understands it, but it's a game. With "pay as you go" dating sites it is the same thing; it's just you think the woman is really interested, and for her it's just work that she is being paid for, and the more you chat to her, the more she earns.
This may be quite hard to understand for the majority of men, how such a structure could be deceitful. You think you are talking to a woman, paying for messages on the site, and that's it.
But in reality, the site only benefits when there are messages going through the system. And to make more money, there should be lots of communication, since messages are cheap. How to ensure this, if women want to find a partner and move on to their happy life together as soon as possible?
This is how these sites ensure steady income:
Not allowing direct communication with women for free (Skype, WhatsApp, email, phone, etc). You don't actually need to pay to communicate; but you have to do it, because there seems to be no other way.
Paying commission to agents who provide content: A large portion of your payments is given to the agent who recruited a woman who provided photos and identity. It is not necessary for this woman to be talking to you, as most men choose cheap options of text chat and mails, rather than the expensive video calls through the site. This allows agents to hire impersonators to chat to men, while ensuring also there will never be a "happy ending" to the love story (i.e., a personal meeting of the man and woman). There would be most likely never such a meeting, because the woman who provided her identity (photos, videos) isn't really interested in you, but in getting some residual income from the use of her photos. Such "models" usually get about 10% of the profit from the operation of the profiles. The "chat operator" gets 40-50%, and the rest goes to the agent, who manages both operators and models, plus provides a layer of protection for the owners of the website, who can blame bad agents for not doing as they should. Models just need to confirm from time to time that they are still "seeking a partner" (they are getting 10% of the profile earnings, so why not), while operators are easily replaceable and invisible to you. If you ever arrive to the model's hometown in hopes of meeting her in person, she is likely to be "out of town" for precisely that week, on some family or business emergency, or, if you are very lucky, you will be able to see her for a couple of hours, in the presence of a "translator" (you will be required to pay for the translation service), in a restaurant setup (you will be required to pay for the meals for all of you), where you will be told a lot of sweet nothings, with the conclusion that you need to continue communicating online.
If you have any doubts about it, do your own searches online on what is going on such websites. Any dating service that charges you in "pay as you go" fashion, is likely to have this setup on the background, to ensure continuous earnings.
This is a crucial moment to understanding problems with most such websites: When a payment is charged for the amount of communication, there is a direct incentive to prolong communication. There is also an opportunity to earn in such a setting, for the party that sells content of communications.
The "pay-per-letter" model allows websites to offer commissions to agents who find people to create content (photos, letters, chats, videos, etc). These agents, in turn, find operators who do the chatting, and pay them for the work. Instead of a legitimate communication with someone who is interested in you, you are getting an impostor, pretending to be interested. That's the essence.
The difference between Elenasmodels.com and such websites is profound
If you want a genuine woman, whose profile was checked by a real human, and the ability to talk as much as you want on video, WhatsApp, and Skype, then pick Elenasmodels.com. You will get direct contacts with every lady you are interested in and will be able to chat to many different women, and there is no extra cost; you just pay an affordable membership fee once and then chat as much as you wish with each person you like.
You won't get it on "pay as you go" sites, as the cost of communication with multiple people becomes prohibitive very quickly.
All "pay as you go" dating sites with profiles of Russian women are best to be avoided.
You can try to fish there for "genuine women", hoping to find one, seduced by the beautiful pictures and videos (these agents pay women $200 for a set of photos and videos, to set up profiles – it also costs about $200 to hire a photographer and makeup artist for the photo shoot; think why would they do it, if such upfront expense wouldn't be recouped).
Basically, any woman can get a set of beautiful photos and videos, as long as there is a good photographer and makeup artist (outfits are also provided by the photographer, if required). And some young women are not as strict on morals and allow their photos to be used on "pay as you go" dating sites as bates, since they are getting money in return.
Elenasmodels.com doesn't charge for correspondence or messaging, so there is no way to pay to someone for doing such work. Women who chat to you there are doing it out of their own will and desire, because they want to get to know you and meet you, hopefully have a real relationship and live happily ever after. Yes, their communication may not be as smooth as the letters from girls on "pay as you go" websites, because they are not professionals in letter writing, there are amateurs in seeking love.
It's easy to get seduced by glamorous photos and seductive letters, but if you see what is true and real, then choose Elenasmodels.com.
Read also: