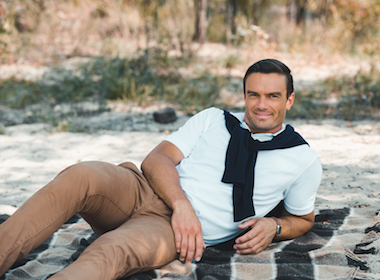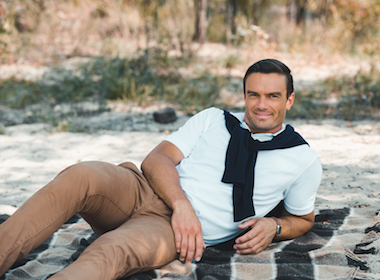 One of the questions that men often ask at Help Desk is, "Who should I email? Should I contact all women who positively answered my EOI's?"
The answer: it depends.
To understand what is the best option for you, you need to consider:
The level of your membership, and
The amount of effort you personally put into selecting suitable candidates for your EOI's.
How Elena's Models system works
Let's start with how Elena's Models system works:
Step 1. Registration
You register, complete your profile, upload your photos.
This takes 4-5 minutes.
You can edit your profile at any time, add or remove photos.
You can start searching women and completing the list of your favourites.
Step 2. Approval
All profiles on Elena's Models are reviewed before approval, which usually takes less than 2-12 hours.
Once your profile is approved, you get 20 free EOI's (Expressions of Interest) to send to women from your Favourites. They will answer "Yes, I am interested" or "No, I am not interested".
Usually from 20 EOI's you receive 2-5 positive answers, some negative replies, some women won't respond at all.
Step 3. Upgrade and communicate
Once you see what kind of responses you get, you can upgrade your membership and start talking to women.
I highly recommend upgrading to Unlimited Platinum membership (as opposed to Limited Gold). Because if you upgrade to Platinum, you can do absolutely what you want, and don't worry about anything anymore. It also gives you a much better chance of meeting the person you really want to meet.
With Unlimited Platinum, you can email any woman on the site, ask her to chat or video chat at any time, send unlimited messages etc. You do not need to send EOI's to find out if the girl likes you or not — simply access her contact details and give her a call or email her directly. Precisely, do what you want whenever you want. Simple.
However, some men still prefer paying less, and worrying more. So, they purchase Limited Gold membership. Limited Gold allows you to contact 50 ladies. This is where the questions like, "Who should I email?" arise, because men, trying to save their limited contacts, have to choose very carefully who they start talking to. They can send countless EOI's but their communication is limited to 50 people. If they send 500 EOI's and get 100 positive answers back, they have to choose only 50 ladies to email.
Trouble starts when you email girls, and half of them don't message back. (Why? Read: why women don't answer?)
The reason why ladies don't answer is the same why men don't answer: they don't really like the person or have already hooked up with someone they like. This can happen within 30 minutes, or 1 video call: "I like this person, let me concentrate on this connection." Especially women, they often fall in love at first sight.
Even after you have started communication, there is no guarantee it will continue. Girls also narrow down their selections quickly, so after a couple of emails she may stop answering.
If you are on Platinum membership, it's no problem: you simply email someone else.
If you are on Gold, you may quickly run out of contacts.
In both cases, it's OK: you are looking for someone who wants to be with you as much as you want to be with them. Anything less is a compromise, right?
How to screen profiles and target
If it was me, I would use Unlimited Platinum, and stop worrying. But if you have selected Limited Gold, you need to learn to screen profiles and target.
A key advantage of online dating is the access it provides to a wide range of potential matches — but how do you get a short list?
The reason female members don't feel committed to answering your letters is that they receive dozens of EOI's — but once she answers positively, only 1 in 10 men emails her (an EOI is free for men, and contacting her costs about $2 on Gold subscription).
So, ladies learn that it's OK to lead on, but don't deliver. If you have ever sent an EOI to a girl but didn't email her after she responded positively, you have absolutely no right to complain that girls answer EOI's positively, and then don't email back. (If you personally had never done that, there were thousands of men before you that did. Blame them.)
Moving on, most men take the "machine gun" approach once they upgrade to Gold: they send EOI's to every lady whose picture seems attractive, without reading every line of her profile, checking that they meet her requirements etc. They just send an EOI, and read her profile once she responds positively.
Women do the same. They answer your EOI positively without reading every line of your profile, by simply looking at your picture. We all don't have enough time in our days. (Or do we simply waste too much of it?)
If you want to improve your success rate, choose candidates wisely. Read their profiles, check their partner requirements, do they want and have kids, etc. Think if you are really comfortable with the age difference, do you fit her criteria. We all want to get the best we can, including ladies. Remember other guys are emailing her at the same time.
Sending an EOI is like being in a crowded bar, and looking around. You may meet someone's eye, but it doesn't mean she has already agreed to come home with you. You may or may not establish a connection.
Sending an email is like approaching a lady and saying, "Hi." She may talk to you or turn away. If she met your gaze before, it doesn't mean the conversation is going to go well, or even proceed beyond the initial greeting. She may not like the sound of your voice, for example. But unless you start approaching women, nothing will happen at all, and with time, you will become better at this.
Communication is a skill. You do learn as you go, and start doing it better and better, just like driving a car or learning to play guitar. The same with communication online. Once you start talking to real women, chatting and video chatting, who have real reactions to what you have to say and how you say it, you will see what works and what not.
As in a bar, there are no guarantees. The barman cannot help you meet the woman of your dreams, so it's pointless to complain that she led you on and didn't deliver. If she liked you and what you had to offer, she would be with you — as simple as that.
How to become more successful with women on Elena's Models
Once again, imagine yourself in a bar.
Which ladies do you think you would have a chance with?
Which ones would you have no chance at all with?
Seriously, it's no different here. Of course, all guys want the youngest, prettiest, sweetest, sexiest girl they can get. And every girl wants the most successful, good-looking, athletic, tall, and smart guy she can get. But what is realistic?

If you are looking for someone like you, within 5-12 years of your own age, about the same level of attractiveness, this is realistic. If you want someone way out of your league, it's not. Even if they answer positively at first, if they can get something better, they will bail out.

In general, women in Russia and Ukraine have fewer options locally, and are more tolerant to a larger age difference and care slightly less about looks. But otherwise, it works very similar to your local bar or dating sites situation.

Think what kind of woman you would be happy to meet locally, and would be able to keep. This you can probably find in a Russian or Ukrainian woman on Elena's Models.

Read also:

Share this article