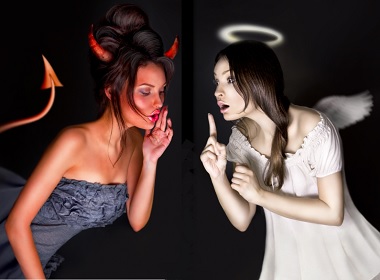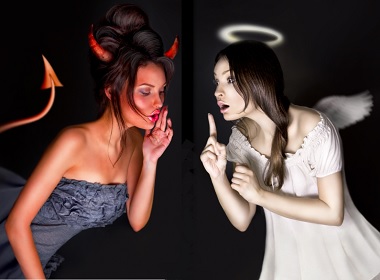 Modern Russian women changed from the typical post-USSR lady you could meet in 1990s. Today's single ladies are sharing their views online via social media with other females and decide on common values and attitudes as a united front. And you won't like some of these views.
Views of Russian women that could leave you puzzled
There is a definite set of values that females who live in Russia and peruse the local media share. It is formed as a collective wisdom and viewed as scriptures to abide by.
Personally, I am annoyed by such views and find them silly. Surprisingly, even educated and smart women who have good jobs fall victims of such views, expecting foreign men to also somehow know about these requirements and fulfil them.
1. If a man invites a woman out, he has to pay the bill
No matter whether the lady is just taking the invitation as an opportunity to get a free meal, it was his idea, he picked the restaurant, so he has to foot the bill. You have invited me, so you are the one who is paying. This is the common idea among ladies.
2. If a man doesn't bring flowers to the first date, he won't get the second date
Flowers were reserved for special occasions in 1990s, but now it's the first date staple. Two out of three ladies won't see the man for the second time if he skipped on a bouquet on the date #1.
What about the second date, 2 out of 3 females will be OK if a man doesn't bring flowers. 1 in 3 girls will still be offended for life if the admirer didn't purchase flowers for her when he invited her out for the second time.
3. Gifts are compulsory during courtship
In Russia, there is a rigid step-by-step system of "hoops" that a guy needs to jump through in order to win the heart of the lady of his dreams. This system is clearly spelled out in many magazines and Internet resources, so everyone is aware what is expected from a gallant admirer. Gifts are an integral part of it.
They don't have to be expensive, but a lady is trained to evaluate the extent of a man's interest in her by the amount of money a guy spends on gifts. Because it is something she has the benefit of for some time, rather than mutual entertainment, a woman would actually prefer a valuable gift to a delicious dinner or concert tickets, since these things are non-lasting. Besides, when she keeps using the gift such as perfume, she keeps remembering about the person who gave it to her.
4. Man must see the lady to her doorstep after a date
Supposedly, this is to ensure she has gotten home safely. And he is not allowed to attempt any kisses or hugs, this will be seen as a sign "he is only after one thing". This brings us up to the next point.
5. Don't try to get any affection until the date #8
Women would rather prefer you to see another girl for affections in the meantime, as opposed to attempting anything with her too early in a relationship. Ladies see it as a proof that a candidate doesn't see her as a short-term opportunity but rather view her as a possible partner for a long-term. They see it as a sign of respect rather than a sign of the lack of romantic interest if you don't attempt anything physical.
How would you know?
Does it sound daunting?
In reality, if you know what is expected, it's very easy to get though all the necessary steps — and Russian women are indeed beautiful, as well as caring and devoted in a relationship. Many western guys are convinced that Russian women make the best wives!
It's just the system of social norms in Russia developed in a peculiar way in recent decades, creating a very structured ritual of courtship that women are trained to expect from the time they are little girls, through movies and books. It's very easy to navigate, once you know what is expected. Check my VIP Dating Coaching Program for details!
It's also worth saying that once a woman has dedicated herself to you (which happens after the intimacy), the tables in regular Russian relationships turn the other way around. Now that she is in a relationship, she has to do everything to please her man. Russian guys know it, so they don't mind a little courting to be looked after for the rest of their lives! Foreign guys, vice versa, think that how they are required to behave in the beginning will have to continue for the rest of the relationship and he is not prepared for that. But no, this was only "the period of flowers and candies" and it's over once the couple is intimate. This is why Russian girls want it to last as long as possible — they never get treated like this again!
This is why women are so adamant about these "rules" and refuse to give them up. They think if they don't get to be treated nice in the beginning of a relationship, it will never happen — they guy is just going to lie down on a coach and expect to be served. No, they want the chase! That's why they are reluctant to give it up, unsure of the future potential of being treated nicely once the guy "got her".
What do you think about the Russian dating ritual? Does it make dating Russian women easier or more complicated? Comment below!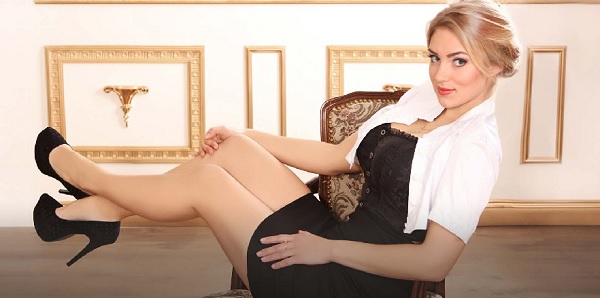 Share this article