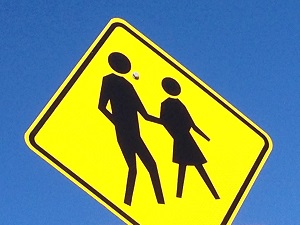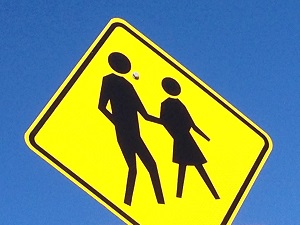 Living our life without Internet is hardly imaginable today, and online dating is a very useful part of it. Used correctly, it's fun and pleasant. These online dating tips for men will help you avoid typical mistakes, develop a better profile and improve your communication with women. With my 15-year experience in online introductions and personal matchmaking, let me list for you the things successful users manage to stay away from.
Online dating mistakes
Basically, meeting women this way is similar to applying for jobs. My online dating profile tips may be as well used by people who want to get a great position in a corporate company. Think of your profile as your CV, the first communication with a woman as your cover letter, and following chats and emails as an interview. Mistakes are easy to make and may instantly cost you the job. It's not always the best candidate that gets the position. Oftentimes, it's the one who's made fewer mistakes. The same is in seeking a match.
Top 10 online dating errors
Although an error may occur on any stage, these top 10 issues are critical. If you manage to stay clear of them, you will have better than average chances to succeed.
Bad profile photo.
Your picture yells (yes, yells, not just speaks!) volumes about you. Bad photo translates for women as poor attention to yourself and not caring about results of your dating venture. Have a clear, nice photo with a lovely smile! Preferably on a pretty background outdoors.
Poor profile text.
Don't write too much or too little. Describe and show the best part of your true self. Be positive and upbeat. A little humor is always great. If you seek a serious relationship or would consider marriage or kids in some observable future, it would be smart to include it in your text.
Limited ability to communicate.
Is meeting the love of your life worth 2 hundred bucks? If yes, then get Platinum membership. This gives you the ability to write to any girl without counting how many contacts you have already spent. You also get unlimited video chats, which is immensely helpful to establish close connections.
Delayed answers.
Instant nature of today's communication means the lady can meet another man within minutes. Being online allows you to initiate instant chat and exchange a few dozens of texts before someone else, who is too slow, wakes up to answer.
Poor spelling.
There is a spelling tool on EM, so no excuses here! Bad spelling feels careless, both in your profile and communication.
Negativity.
Complaints, suspicions, or anything negative are a turn off. Instead of complaining or being suspicious, rather change it into positive statements. For example, say how much you want to video chat with her rather than stating you need to do it to make sure she is not a scam.
Discarding people too quickly.
In the beginning, reply to all women who write to you. Communicating with more ladies will help you learn dating skills and understand girls better. You may also find new friends.
Developing crushes.
When you date online, things may seem more than they really are. A personal meeting is essential before making life-changing decisions.
Innuendos.
Avoid anything too intimate too early. Relationships for women, first of all, are based on the emotional plane, and not the physical side of love.
Not spending enough time.
If you are not well-versed in online dating and communication, spend enough time on reading women's profiles and composing emails to them. It will pay off!
Use these tips to improve your online dating results, and you can experience more success and have more fun.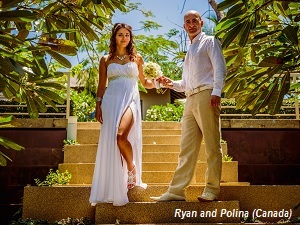 Read also:

>> See all BLOG articles (in English)

Share this article