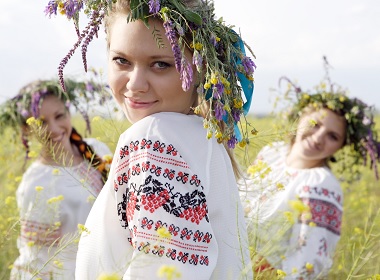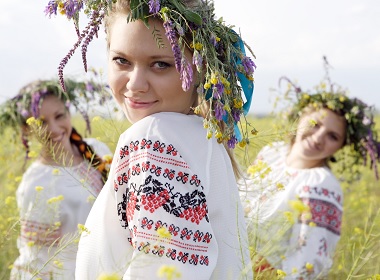 There are officially more single women in Kiev than men. Where can you meet them? Basically, anywhere! Pretty ladies are on the streets and in clubs, although, of course, most of them are attached or married and only some of them are single.
Singles in Kiev, Ukraine
The population of Kiev (or Kyiv, as the recent spelling requires) in August 2018 was 2,936,837 — nearly 3 million people, the government statistics service Ukrstat reported. It's the capital of Ukraine and its largest city.
In 2017, there were over 27,000 marriages registered in the city, according to the Ministry of Justice. In 2012, there were only 21,000 marriages in the Ukrainian capital.
Nearly 17 thousand babies were born in the capital in the first 6 months of 2018 (16,980).
You can figure out the marital status of a lady, whether she is married or not, by a plain gold band on the right hand (not on the left hand) on the finger next to pinky. Ukrainians wear it on that finger. But, of course, you won't know if the girl has a boyfriend, if she is not married and not wearing the wedding ring. You'll have to ask her, if she is alone. If she is with a male, you can assume it's the boyfriend, and in most cases you won't be wrong.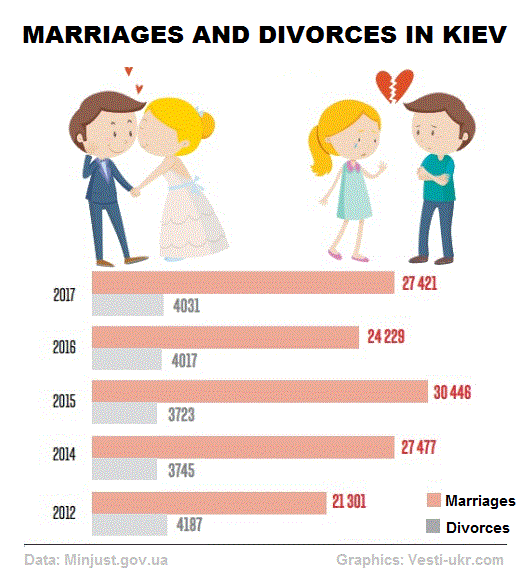 Where Kiev singles meet prospective partners
Just like all young people enjoy parties and hanging out in clubs and bars, the majority of Kiev singles go to these places from time to time. Definitely you'll see more ladies than men in such locations, simply because girls love dancing and these are the places they are able to do it. If you just wish to hang out and have fun, Kiev clubs and cocktail lounges are excellent places for people-watching and seeing the local singles scene in its prime.
But just like anywhere else, unattached women and men in the capital mostly meet someone for a relationship at the place of work or study, as well as online through dating sites of social networks. Bars and clubs are the places to visit with a boyfriend or girlfriend, not to meet someone new for a relationship, although you may start some fun acquaintances there.
Single girls love going to clubs to dance. But after the age of 27 they are not too keen on that, as they are already seen as "too old".
Yes, in Ukraine a woman would be considered past her prime once she turns 30.
Meeting online
It used to be VK (VKontakte), but the Ukrainian government banned the Russian social network in May 2017. It's still popular but probably not the best way to seek contacts if you are interested in connecting with someone special.
There are plenty of dating sites and apps that locals use, including Mamba, Tinder and even eHarmony. Of course, the majority of people just want to date locally.
Elenasmodels lists many single women who live in Ukraine, including Kiev, who are open to finding a partner for a relationship abroad. Normally, a woman who is open to dating a man from another country would join international websites for people who seek such contacts. It's a very special type of connection that requires devotion and hard work over many months to simply get to a date in person; this is why most people on local singles portals would not be too keen on chatting to a foreigner, especially if you do not speak Ukrainian or at least Russian.
Dating in Kiev
I have posted a list of 20 tips for dating in Kiev a few weeks ago, which quickly became a subject of heated discussions.

Definitely, the science and art of meeting new people differs depending on the age, although there are some peculiarities that are typical to capital-dwellers of certain ages.

But all in all, you'll be safe following the general scheme of courting acceptable for single females living in the largest city of Ukraine.

They are the most cosmopolitan and educated of all the locations in the country. Remember that Ukrainians are able to travel to the countries of the European Union visa-free since June 2017.

People in Kiev earn the highest wages in the country, which enables them to travel more. It is also the capital that has the most international flights to Europe, Asia, America and Oceania.

The majority of unattached women from other Ukrainians towns would be open to come to the capital for a personal meeting. Train tickets are still extremely cheap in Ukraine, with a train ride from Odessa to Kiev costing only USD 10-20.

Share this article