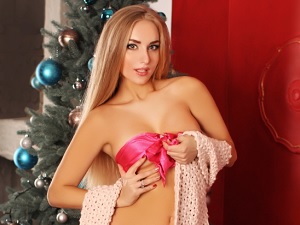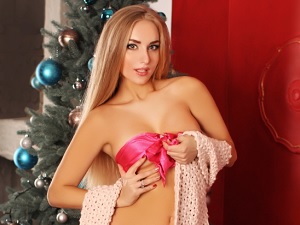 There is no escaping Christmas, and members' blogs are all about it: the end of autumn/fall, the beginning of winter (which also happened this week), and, of course, their wish list for Christmas!
What is on your wish list for Christmas? Time to send your letter to Santa! I have heard delivery times around holiday season are at least 2 weeks, don't wait too long. 😉
By the way, do you realize how quickly you can meet a girl on EM? Some of our members decide to meet up rather fast, and, if you choose a destination that doesn't require entry visas, or they are given at the airport, you can still meet your sweetheart during the Christmas break. So, if you have been pondering around and thinking whether to give it a go or wait a little, jump in!
Upgrade your membership today, and you will be able to enjoy great communication, and, possibly, even find someone to spend time with during Christmas holidays. New ladies join every day!
Here are this week's top 10 Elenas Models member blogs
Anna:

Today is my first day on this site, and actually the first day on any site where a man can meet a woman. 🙂 This blog is for me as well like a diary. I do believe that I will meet the One and Only person for me here. I do believe in a happy ending and feel very excited! )) Could you wish me – good luck?? ))

Catherine:

In Moscow, we had a snowfall. We have left autumn, the fabulous and brightest time of the year. But we have ahead of us not any less mysterious and romantic winter, so go ahead and succeed.

Anna:

The best thing about Christmas time (even though I don't celebrate it together with the Catholic world) are the fairs in the squares of the Old town. Marvellous! They opened this weekend, so I haven't been to any of them yet. Can't wait to go!

Ekaterina:

I think, that the best marriage is the one where the husband is THE wife's best friend and she can tell him everything and anything, from world politics and economics to sex. We should be able to discuss our views openly, not expect from the other person to "guess" and "assume". We should have trust.

Liza:

I am amazed when men seek women 30 or 40 years younger. Look, it's a whole life! For me it's like the beginning of a bad movie. You feel pity that you have decided to watch this film from the start but still hope for the best.

Eva:

There is nothing more powerful than our mind… Be optimistic and imagine only bright colours.

Kevin:

I washed my car, and then went for a long long walk on my nearby beach, in perfect weather. Nice and warm, with no wind. Lots of people there. I want to share this walk with someone special!

George:

I just saw this blog – gr8 idea! Now I wonder: Is it a good idea 4 some1 to pour his heart out? On 1 hand u can admire their wit, and zest for life. On another, there is great value when people keep their mouth closed to avoid the mistakes of others who opened it! Is there a balance? Wat is it?

Jim:

Normal good people look for companion who going to make their life better – preferably with many common interests.  Someone who they attracted to mentally and physically – with good healthy chemistry. I look for girls who love outdoor sports because I do all time and want her to do it with me.

Vidar:

I am looking for real love. I want to find someone that I can experience real love with… why is this so difficult? I have been fooled before, tricked by someone I thought loved me… but I was wrong it was not love. My wish for Christmas is that Santa brings me real love…

Read also:

>> All articles (in English)

Share this article