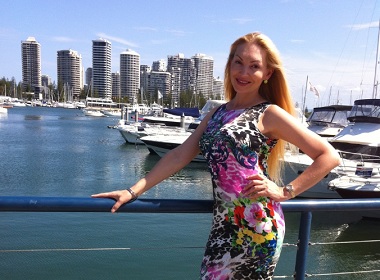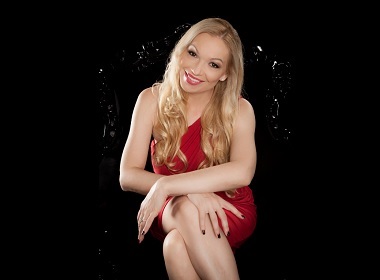 The person who is writing articles for Elena's Models blog is the one who is named in the title, specifically, yours truly.
To the ones who didn't have the time to click on the link to the author's name, here are a few facts about me.
Who Is Elena Petrova
I was born in Russia, where I completed school, studied for 6 years at a university, graduated with a degree in Philosophy, and for a while worked in sales, marketing, and advertising. The last position I held before leaving Russia was of a regional manager of an international marketing firm.
I migrated from Russia in 1998. I met a guy I fell in love with, and moved to South Africa.
When people hear that they often gasp and ask, "Africa? It's worse than Russia, isn't it?" It was.
Hence, we migrated together as a family with our 2 children to Australia in 2003, to avoid the growing number of problems in the democratic, all-races-are-equal South Africa of early 2000's.
I have lived on the Gold Coast in Australia since 2003. I feel it's the best place on Earth. Mind it, I haven't visited all of them but only about 40 countries to date, so it remains to be seen whether I keep this opinion forever.
My Qualifications
Degree in Philosophy
Certified Life Coach
Certified Master Practitioner and Trainer of NLP
I have over 16 years of experience in the dating industry and was one of the first bloggers online, even before the word "blogging" was invented. My personal opinions were something of a novelty in 1999 when I launched my first website womenrussia.com.
Since then, I had been interviewed by media and appeared on TV in several countries. Magazines like Elle and Cosmopolitan featured stories about me and my sites.
I had a book published in Russia in early 2000's about dating a foreigner, and several eBooks online in English and Russian.
I was lucky to train in NLP with the founder of Time Line Therapy Dr. Tad James and the creator of Neuro-Semantics Dr. Michael Hall, as well as some other outstanding teachers and mentors.
In my life, I have completed a marathon and a half marathon, and studied martial arts.
My Views
I consider myself a feminist. It may be surprising given the cyber-bullying term "mail order brides" bestowed on the international dating industry by the modern media, but I see my role as someone who personally found love in another country as a mission of education and clarification, which was my path since 1999, when I launched my first website.
Online dating between people living in different countries is the sign of time, just as much as interracial and international marriages. Demographic situation varies by country, and sometimes people can find a partner in a different geographic location easier than at home.
Just like online outsourcing is used by the major brands and companies worldwide, international dating will continue to grow and expand. It's time for us to realize it, and learn to live in the new international world of online dating.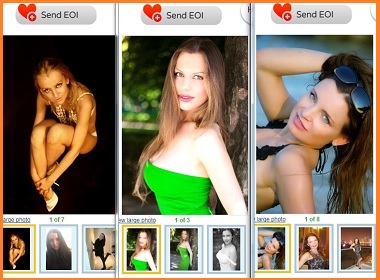 Read also: