Prices for real estate in Kiev region are looking strong, according to Finance.ua. This is in sharp contrast with 10-15% drop in demand for units in the city of Kiev (Kyiv).
Suburban areas seem to start looking more attractive for investment, as compared to city flats. The trend for moving out of the city into more spacious low density accommodation is to continue, experts predict.
Prices for real estate in Kiev region remained stable in the first quarter of 2019
In January-March 2019 property house and unit values in the suburban region of the capital didn't show signs of movement, according the Vladislav Kononov, the managing partner of AVM Development Group.
Cost of buying properties varied within 1%. Developers didn't lift or drop prices.
Even within the final stage of the construction when prices often jump on average about 5%, no corrections occurred in the first quarter of 2019. The demand remained solid, as opposed to the Kiev city, where fewer units were sold and demand for new stock dropped.
Demand for low density properties in suburban areas
Townhouses and houses in Kiev (Kyiv) region recorded 1.5-2% growth in prices, as well as land, within the first three months of the year.
Khodosovka, Chabany, Gatnoe, Schastlivoe were the areas with the highest growth of house values.
Experts predict possible sharp growth near recreational zones within 10 km from Kiev. Possible growth predicted is up to 5% in 2019. For the local real estate market, which saw huge drops in values following 2014, it's a lot. Even the uncertainly of looming presidential elections on 31 March didn't stop the buyers.
Traditionally, Ukrainians were oriented on purchasing apartments (flats) as close to the city centre as possible. Owning a house has never been a goal for locals, who were dreaming of buying an apartment, hopefully a 3-room (analogue of 2-bedroom) one, which was seen as luxury. But now houses and townhouses in the region are becoming more popular, with property values reflecting new trends.
Instead of owning a small flat in the metropolis and a small block of land (dacha) in the country, to grow vegetables and berries, locals start to put value on house ownership, in the style to which Americans are accustomed to.
Featured photo: Depositphotos. City lights seem less attractive for Kiev residents, who are starting to prefer suburban spaciousness.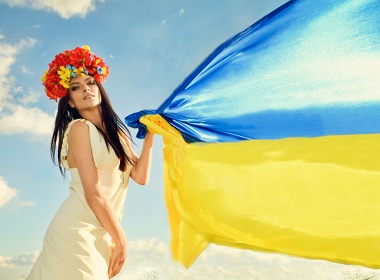 Read also: