According to recent findings by Google Connected Consumer Survey, over half of Ukrainians use smartphones and their number is steadily increasing. Here are some interesting facts for guys who date a Ukrainian girl.
56% of Ukrainians use smartphones
The research has found that the majority of Ukraine's residents over 16 use phones connected to Internet. This is a significant rise as compared to the last year's results. In 2015, 23% of people used smartphones and only 11% in 2013.
Therefore, the company decided to study the behaviour of the local consumers online.
For example, when buying clothes or fashion items:
67% of Ukrainians look for information about the product on Internet before buying it
39% of users utilize mobile devices to study the information
30% of those who bought an item conducted the search on their computers
8% of buyers employed smartphones for purchases
The use of smart phones in Ukraine is on par with Europe
The researchers were excited to announce that Ukraine's results are at the European level. Ukrainian mobile searchers are now ranked 4th after Turkey (69%), Mexico (68%) and Spain (62%), Finance.ua reports.
When we talk about buying clothes and shoes, Ukraine (8%) is ahead of the majority of European countries except Great Britain (11%), Romania and Turkey (9%).
When looking for new clothes and footwear most of the consumers still do it on computers (58%). Only 29% conduct searches on their mobiles.
However, the research shows that researching and watching videos on mobiles are important factors in the buying process.
Before purchasing clothes or shoes 63% of local users gather information by researching on their mobiles. 35% of them watch online videos on their phones during the process. These figures are even higher in skin care category (85% and 57%, respectively).
91% of laptop buyers used search engines to find information about the product and 71% of them watched online videos. They did it on mobiles.
When asked why they use smart phones, the Ukrainian consumers said:
It's convenient—38%
It helps to save time—36%
It's always accessible—31%
As such, if you are talking to a young Ukrainian woman, she definitely owns a smart phone. This means she can talk to you on Skype or video chat at any time. If she doesn't own one, her friends do. Statistics tell us that 1 in 2 people in Ukraine has a phone with Internet connection.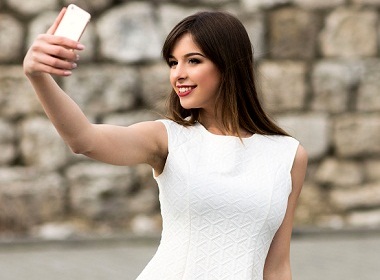 Read also: