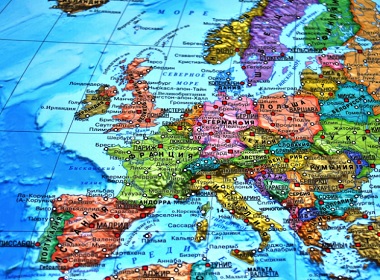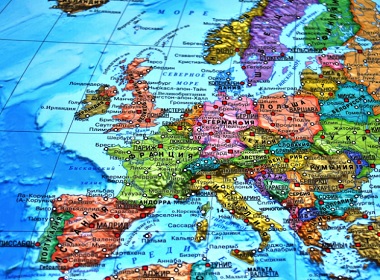 The European parliament approved visa waiver  for Ukrainian citizens during its 6 April session. This means Ukrainian women will be able to visit Europe without visas.
The visa-free travel is expected to be accessible for Ukrainians from 11 June 2017.
Visa free entry to European Union for Ukrainians
The European parliament supported the decision to offer visa-free entry to citizens of Ukraine.
521 parliamentarians voted for the decision with 75 against it (36 abstained), Unian.net reported.
It means that citizens of Ukraine will be able to enter countries of the European Union without obtaining a visitor visa (except UK, Ireland, Norway, Switzerland, Lichtenstein). Tourists will be able to stay in Europe for up to 90 days within 180-day period.
However, on crossing of the border tourists will be required to present a return ticket back home, explain the goal of the visit, and have about 100 Euro per day to support themselves during the stay. They also need a travel insurance certificate.
In addition, visa-free entry is only available to holders of biometric passports, issued from 2015. Such passports include a security chip with data of an eye scan or fingerprints. Thus, they cannot be forged.
There are several more steps to go in the visa-free process for the country, but overall, this is the decision that was long awaited. Earlier this year Georgia, another country of the former USSR, has achieved the same status. Citizens of Georgia can already travel to EU without a visa.
What is required to enter EU on visa waiver?
Biometric passport
Money: 50-100 Euro per day, depending on the country
Documents confirming the purpose of the visit and accommodation during the trip (hotel bookings, letter of confirmation from the host if staying with the family)
Travel insurance
Return ticket
In case of traveling by car, compulsory insurance for the vehicle
How to get a biometric passport?
Passports are issued by local OVIR departments.
A citizen only needs a local passport and ID code.
If the person holds a valid non-biometric passport for overseas travel, she needs to present it when ordering the new document.
Details: http://ovir.org.ua/biometricheskiy-pasport
Commercial services offer faster processing of documentation to get the new biometric passport than the official OVIR departments. However, commercial companies charge substantially higher fees.
Citizens aged 16+ get passports valid for 10 years. Passports for kids under 16 are valid for 4 years.
Currently, 10,000 biometric passports are issued daily. Over 3 million of people already received them.
How much does it cost to get a new biometric passport in Ukraine?
The official OVIR charge is around 557 hryvnia (about USD $21) for standard processing time (20 business days).
Below are the prices charged by commercial services:
21 working days (about 1 calendar month): 1350 hryvnia (USD $50)
10 working days: 1690 hrn ($63)
5 business days (about 1 week): 1990 hrn ($74)
4 business days: 2190 hrn ($81)
3 business days: 2390 hrn ($88)
1 day: 3999 hrn ($148)
If the person wants to keep the old passport (to confirm the previous history of travel), it costs extra 150 hryvnia ($6).
How long citizens can spend in EU?
90 days in half a year (180 days)
Trips can be made for purposes of visiting a family, participation in conferences, business, or as a tourist.
What steps are outstanding for the process to be completed?
On 26 April the Committee of representatives of EU countries will vote to confirm the decision of the European parliament and include it on the agenda for the meeting of the Council of Ministers.
On 11 May the Council of EU Ministers should approve it.
15 May: The President of the European Union (currently the representative of Malta) should sign it.
22 May: The decision is published in the EU bulletin.
In 20 days from that date, the decision comes into power (11 June), KP.ua calculated.
The expected procedure should be completed, if everything goes as planned, by 11 June 2017. From that date onwards, if your Ukrainian girlfriend has a biometric passport, she can jump on the plane and fly to meet you in any European destination for a weekend.
With cheap flights from 5 Euro (it's not a misprint), there is no more excuse not to jump on board and meet your beautiful future girlfriend from Ukraine today!
Check this week's new ladies on Elenasmodels.com and you never know, in just a few weeks you could be having a coffee with a gorgeous woman in your favourite café around the corner.
Read also: