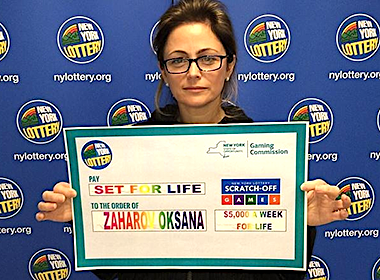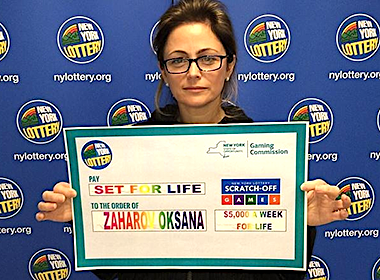 A Ukrainian woman won 5 million dollars in USA lottery after getting a wrong ticket from the sales assistant.
Set for life after being handed a wrong ticket: Ukrainian woman won 5 million dollars in USA lottery
The assistant who sold the winning lotto ticket to Oksana Zaharov misunderstood her request. The New Jersey mother intended to purchase a 1-dollar ticket but the seller handed her a 10-dollar "Set for Life" scratch-off game. Instead of complaining, the lady decided to simply pay for the ticket, as she "felt bad" about explaining the error to the cashier.
Oksana used the ticket as a bookmark for some time, until she decided to check what it held. Once she scratched the foil and discovered she won, she could not believe it and thought it was a fake. It is only when she was taken to the office of the lotto company that she realized it was true. She had been now "Set for life".
Zaharova is #88 winner who scored a payout of over 1 million dollars in 2017, the website of NYLottery reported.
The 46-year-old mom has Ukrainian roots. She had purchased the ticket during a shopping trip in Manhattan's Trisha Convenience on Dyckman Street.
The minimum payout guaranteed to the winner is 5 million US dollars.
It is paid by the following schedule:
19 annual payments of 260 thousand.
One extra payment of 60 thousand.
After that, she will be getting lifetime payouts of 172 thousand US dollars annually for the rest of her life.
The lucky Ukrainian wife and mother mentioned her wish to start enjoying her new fortune with a family trip to Bahamas. She is also excited that her kids will be able to have loan-free college education.
Photo: NYLottery.ny.gov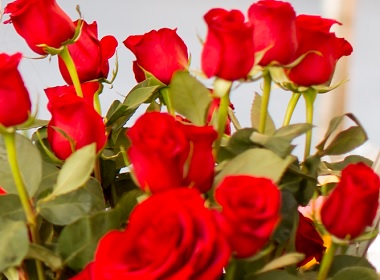 Read also: