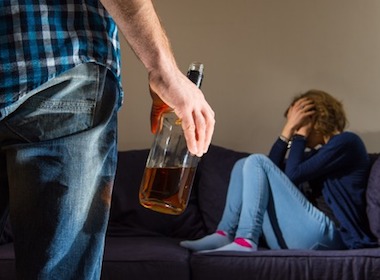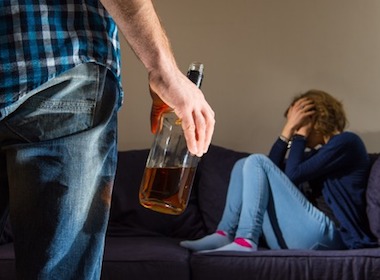 The two main requests of Ukrainian women who come to marriage agencies seeking a future husband may surprise you. If you guessed money or looks, you are wrong. The two prerequisites for a candidate are simple. Ukrainian women seeking husbands want a man who doesn't drink and won't beat her.
Ukrainian women's dream: A husband who won't abuse alcohol or beat her up
Popular Ukrainian outlet KP.ua revealed that women coming to marriage agencies in hopes to meet a decent man to marry have a rather low bar for potential candidates.
A typical lady simply asks for a guy who doesn't abuse alcohol and won't beat her up.
The women are disappointed in men they meet in daily life and hope that relationship professionals can help them to find someone suitable.
Unfortunately, the majority of local marriage agencies work in conjunction with PPL dating structures, which do not concentrate on relationship-building but simply making money on hopes of love-seekers. As the result, the situation for ladies wanting a good husband isn't too bright. If they rely on assistance of agents, they may waste a lot of time.
Tips on choosing a spouse
Psychologist Martha Pivovarenko's advice to Ukrainian ladies seeking a compatible partner may work for men as well.
"Watch how he dances with you. If you have a smooth dance practically without training, then you are compatible physically, which is very important," the psychologist believes.
"The next thing is whether you like how he behaves in a company; if he doesn't embarrass you, doesn't make you red-faced or uncomfortable. This could be a problem in the relationship later.
"How does your family feel about him? How does he relate to other people, does he help others, where and how does he spend his holidays? All of this will affect the future marital life.
"A good check is to take him for a hike in the woods and see how he behaves, whether he can manage his workload. In such situations qualities that are not visible in the daily life can show up. It's also advisable to look in the spheres of employment that suits you—this means, people you meet will be more like you."
Is the situation really that bad?
Since 2014 the economic situation in Ukraine keeps worsening. Because of low incomes, alcohol has become a cheap entertainment option. Men's drinking is one of complaints of Ukrainian wives about their husbands.
Domestic violence is also a hidden problem that females rarely voice. Naturally, Ukrainian women would not have such a requirement to a potential partner if it wasn't a serious issue.
Men who are sober and hardworking and have stable jobs are in demand. With 86 males for 100 females population-wise, demographics are against of ladies seeking a good man for a serious relationship. Unsuitable candidates are rejected by women, which means they keep dating and meeting new ladies. Thus, one guy who is a drinker and/or abuser may have dated 20-30 women, each of whom swears not to make the same mistake again.
Good guys who are relationship-oriented are snapped when they are still young. As the time goes, the calibre of available single guys keeps dropping, while things like alcohol abuse are escalating with age.
As women mature, they have fewer available options and the quality of men is getting worse. This is natural for a society with a deficit of males.
Successful marriages with Ukrainian women
Ladies who take the search in their own hands without assistance of marriage agencies fare better.
On Elenasmodels.com, there are dozens of success stories of women from Ukraine, who found a partner abroad and happy in a marriage.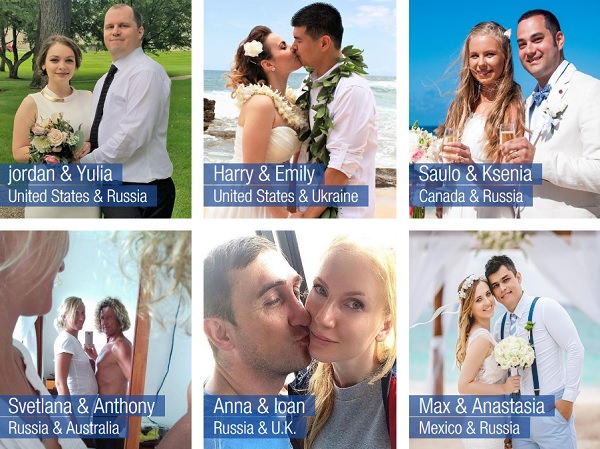 Compatibility plays an important role in finding the right match. The sooner a couple starts asking serious questions and share personal dreams and goals, the higher is the likelihood of finding the right partner. Frequent video meetings through Skype or another video chat platform assist in building understanding and rapport.
When it costs you nothing to communicate, it's easier to build happy relationships.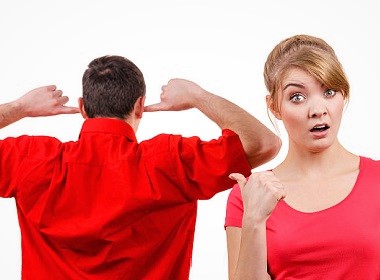 Read also: