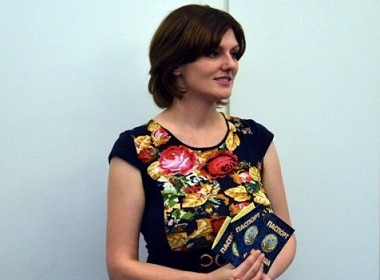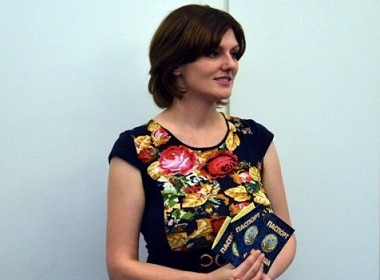 Staff author: Adilia S.
25-year-old Ukrainian woman Elena Sedova from Marhanets became famous when she gave birth to triplets who are aged 5 weeks apart. Baby Likeria was born 38 days earlier than her sisters, Stephaniya and Zlata, KP.ua reported.
The Father of the Kids Walked Off and Never Showed Up
The doctors predicted that Elena's pregnancy wouldn't not be easy, but it turned out to be unique. One of the triplets was born 5 weeks earlier than the other two. The baby's weight at birth was only 900 grams (2 lb) and was born on the 27th week of pregnancy in April 2015. The mother's waters broke when she was at home. After Likeria was born, the labour stopped, KP reported. Doctors thought that the other two kids would be born within days but they managed to prolong the pregnancy for another 5 weeks, which allowed the other two babies to grow and become stronger.
The other two baby girls were born healthy 38 days later. Doctors were monitoring the pregnant mother for the whole time.
The mother of unusual triplets said that the father of her children, Dmitry, left them when she was pregnant.
Elena met the father of her kids in Dnipropetrovsk. She had just graduated from the university as an engineer, rented an apartment, and found a job. Dmitry used to give her large bouquets of flowers telling how much he loved her. He wanted to have children. The couple decided to live together after two months of dating and courtship. The young lovers decided to wait with the wedding because of the expense. When Elena discovered that she was pregnant, at first Dmitry seemed happy and brought her a big bunch of flowers.
However, when he found out that Elena was pregnant with triplets, his enthusiasm vanished. He became gloomy and kept telling Elena that he would not be able to provide for three kids. Then he stopped answering her messages and phone calls. When the company Elena was working for found out about her pregnancy, they didn't extend her contract. She was unable to pay rent and had to go to her home town Marhanets to live with her family.
After the birth of her unusual triplets, Elena became famous, and the mother of her ex-boyfriend contacted her during a TV program. Dmitry's mother disclosed that Elena's former lover already had a child from his first marriage. She also said that Dmitry had a problem with illegal drugs.
Local authorities assisted Elena in getting a home for herself and her daughters. Previously she and the kids lived with her mom and a brother in a small house. The new 5-bedroom house gifted by the Ukrainian government will allow each of the girls to have her own room.
Elena receives only 2500 hryvnia (USD $98) as a child support payment from the government. Now that the girls turned one, she plans to return to work, while the kids are in a child care.
Elena admits that she feels absolutely happy today. She sounds optimistic and believes that the most important thing is the health of her children.
The father of the children never contacted Elena after his departure.
Photos: Vkontakte Elena Sedova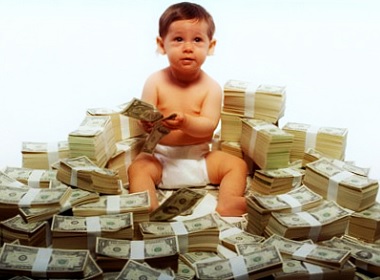 Read also:

Share this article