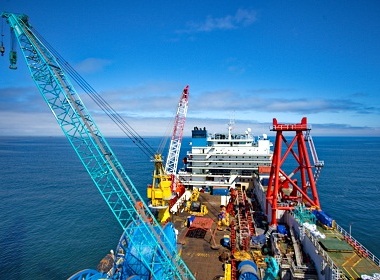 Ukrainian export exceeded import by 632 million dollars in 2015.
The last time Ukraine had a positive balance of export to import was in 2005. At that time the positive excess was $3.7 billion dollars, according to Ukrainian government's statistics portal Ukrstat.
In 2014 Ukraine imported goods on 527 million dollars more than exported.
The main part of Ukrainian exports are metals, agricultural produce, mechanical and electric machinery.
However, the current positive balance of the Ukrainian economy is not due to growing exports but to the sharp drop in imports of goods and services. In fact, the volume of Ukrainian exports plunged in 2015.
2015 Figures
Export: USD $38.134 billion
Import: USD $37.502 billion
In 2015 Ukrainian export dropped by 29.3% as compared to 2014
Import dropped by 31.1% as compared to the previous year
Where Ukraine Exports Go
Top countries exporting Ukrainian goods and commodities:
Russia: 12.7%
Turkey: 7.3%
China: 6.3%
Egypt: 5.5%
Italy: 5.2%
Poland: 5.2%
India: 3.8%
Germany: 3.5%
Ukrainian exports to Russia dropped by half: from 9.7 million dollars in 2014 to 4.8 million dollars in 2015.
The reverse effect on Ukraine importing Russian goods is less pronounced: the drop between 2014-2015 is only 14%.
Main Ukrainian Exports
Non-precious metals (including goods): 24.8%
Agricultural produce: 20.9%
Mechanical and electric machinery: 10.3%
Oils, fats: 8.7%
Minerals: 8.1%
Food: 6.5%
Chemicals: 5.6%
Industrial production in 2015 dropped by 13.4% as compared to 2014, Ukrstat reported. Agricultural production dropped by 2.5%.
Other 2015 Economic Indicators
Construction in Ukraine decreased by 14.9%.
Actual incomes of Ukrainians shrunk by 26.6%.
Actual unemployment reached 9.4% (registered as unemployed: 1.9%)
The sum of unpaid (delayed) wages to Ukrainians reached USD $1.88 billion, as of 1 January 2016.
Ukraine is consistently voted as Europe's cheapest country for food and #1 budget travel destination.
It is also currently the leader in offering fake Internet brides for western men through pay-per-letter (paid chat) websites.
With the average monthly incomes trailing around USD $200-300, earning $0.20-$1 per letter seems rather enticing to Ukrainian students, pensioners, and stay-at-home moms.
The number of ads on Ukrainian job portals seeking personnel for fake communication schemes increased by 50% in the last 6 months. Currently there are over 300 active job listings offering commissions for sending letters and chats to foreigners on PPL dating sites, as well as listings for "models" whose photos will be used in profiles.
The fake PPL brides industry is shaping up to be one of the major "shadow" Ukrainian exports. For obvious reasons, it's not mentioned in Ukrstat reports as such. However, payments from foreign PPL companies go to US dollar accounts of legitimately registered Ukrainian companies and operators, and thus are being reported, most likely, as "Internet services".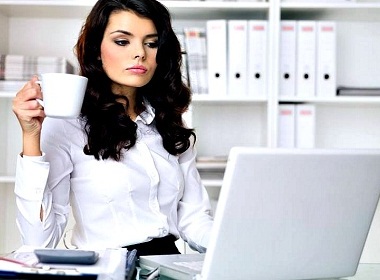 Read also:

Share this article