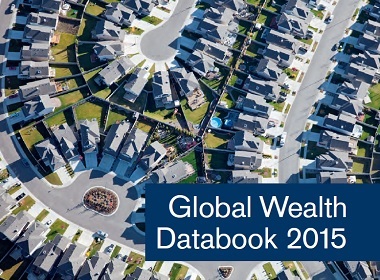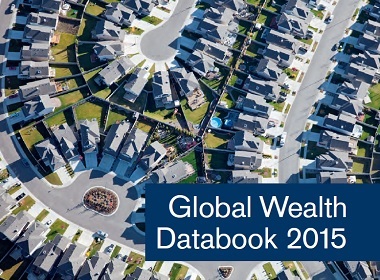 Ukraine has been rated as the poorest country in Europe by the bank Credit Suisse in its Global Wealth Databook 2015.
Belarus and Moldova were rated as the second and third poorest countries in Europe respectively. All three countries were part of the former Soviet Union until its collapse in December 1991.
In 2015 the average capital of a Ukrainian adult is only $1437 (debt per adult $20), as compared to $1551 in Belarus (debt per adult $40), and $3104 in Moldova (debt per adult $18). By contrast, the average capital per adult in Russia was $11,726 (debt per adult $81).
However, median numbers give a more reliable picture of the wealth distribution: In Russia this figure is $484 per grown up, and in Ukraine only $160, demonstrating how much of the country's capital is concentrated in the hands of the elite.
Ukraine lost 40.4% of wealth per adult in 2014-2015, leading the global list of countries where people lost the most value in terms of wealth per adult in just 1 year. Russia was the second on this list, having lost 38.3% of personal wealth per adult within 12 months. Value of both countries' currencies, Russian rouble and Ukrainian hryvnia, plummeted in 2014-2015.
The countries that gained the most wealth per adult for the last year are Hong Kong (6.7%), China (5.9%), and the USA (4.5%). Their currencies are connected to American dollar, which gained value globally in 2014-2015 (the report values are linked to USD).
Financial wealth per adult, USD (2015):
Ukraine: 370
Russia: 2,490
Mexico: 12,071
Australia: 185,193
UK: 197,805
USA: 283,059
Switzerland: 394,628
Non-financial wealth per adult, USD (2015):
Ukraine: 1,494
Russia: 11,277
Mexico: 18,565
Australia: 276,862
UK: 178,128
USA: 128,638
Switzerland: 317,521
To give you some perspective: Even in Cambodia people are wealthier than in Ukraine in 2015: Financial wealth there is $984, non-financial wealth is $2,254.
To compare, non-financial wealth in the USA in 2008 was 109,949 per adult; UK $139,893; Australia $192,264.
Russia possesses 0.5% of the world's wealth (GDP per adult $23,027)
Ukraine's share of the world's wealth is listed at 0, which means below 0.1%. (GDP per adult $6,236)
The evaluation of Ukraine's position in the world's wealth ranking by Credit Suisse is "lower middle income", as compared to Russia's ranking as "upper middle income".
Ukraine also took #1 on the list with the change in market capitalization at 151.1%, followed by China.
Earlier this year Kiev was named as the cheapest city in the world to live in. It has been experimentally proven that an adult can survive in Kiev living on only $50/month.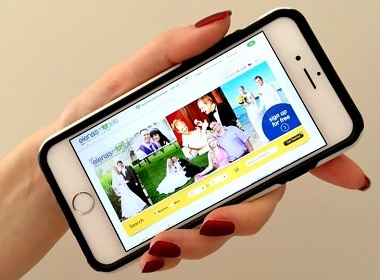 Read also: