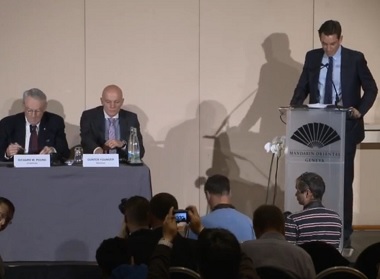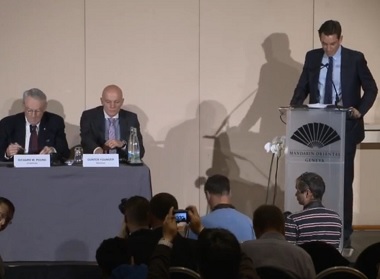 WADA calls for Russian athletes to be banned from 2016 Olympics in Rio, following a doping scandal that uncovered systematic cheating in drug tests.
Russia has been accused in state-backed systematic cheating of the doping tests and destruction of stored samples.
The accusations were made by German media 11 months ago, and the World Anti-Doping Agency uncovered interference with regulated testing and control. There is also evidence of corruption and payments received for destruction of samples, stored for future tests.
The head of Moscow's anti-doping laboratory Grigory Rodchenko has acknowledged that over 1400 samples were intentionally destroyed. There is only 1 testing lab that has been accredited by WADA to provide tests and storage, and this facility may lose its accreditation.
A 323-page report was released on 9 November 2015, following the investigations. 5 runners and 5 coaches are named in the report with recommendations of lifetime bans due to doping, including gold and bronze medal female winners from 2012 Olympics, Mariya Savinova abd Ekaterina Poistogova.
3 more Russian women runners that may face a lifetime ban are Anastasia Bazdyreva, Kristina Ugarova, and Tatiana Myazina.
WADA's former president Dick Pound stated that it would be impossible for the Russian sport authorities, particularly the minister Vitaly Mutko, to be unaware of the problem with the use of doping by their athletes.
Pound said that Russia may not be "the only country with a doping problem" and the findings could be only the tip of the iceberg.
Rusathletics, the Russian Federation of athletics, published a release in response to allegations.
"The new management of the Russian Federation of Athletics, the Russian team, concentrates its attention on development of preventative measures against doping," the release emphasizes. It also mentioned that in August 2015 the team of Russian walkers was blocked from participation in the world championship by the Federation, and several trainers and athletes were suspended, with follow-up investigations being underway.
Video: WADA Press Conference on Russian Doping Scandal
Press conference in Mandarin Oriental in Geneva by the World Anti-doping Agency gives details on the report and their findings.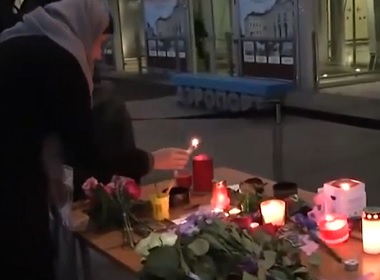 Read also: