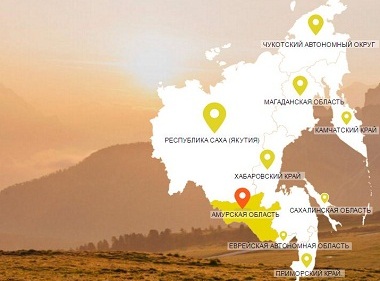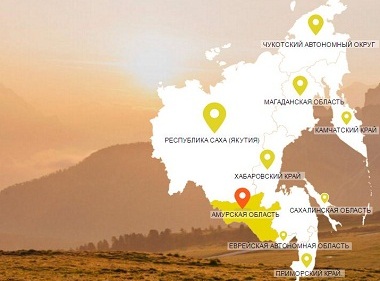 Locals and migrants to Russia are offered to move to the Far East. It is the region that borders China and is closer to Japan and Korea than to Moscow. In 2016, Russian president Vladimir Putin signed the law granting 1 hectare of land to residents of the Far East free of charge, with the view of developing this remote region.
The first land had already been given since 1 July 2016 to locals, who lived there before. But from February 2017 every Russian citizen will have the right to get 1ha (2.5 acres) land in the Far East for free. This real estate will also be exempt from the land tax for the period of 5 years. The caveat is that the land has to be developed within this time or the property goes back to the state.
What do you think about prospects of getting a free 1 ha of land with your beautiful Russian wife and staring life anew? It may be way simpler than you think.
Why the Far East?
The region of the Far East is the most remote from the central part of Russia with the capital in Moscow. It takes 7 days to get there by train. Now the development of the Far Eastern region was announced to be a national priority.
The Far Eastern district has an area of 6.2 million square kilometers (1,532 million acres)—over 1/3 of Russia's total area! It's one of the most remote and sparsely populated regions of the country: Only 6 million people live there. And this number is on decrease.
Moscow is really concerned about this issue considering the fact that the region has vast natural resources: Oil, gas, metals, timber, and plenty of fish. Thus, more and more new projects have been started there to ensure the rise of the Far East.
How to get land for free?
As explained above, in just a couple of weeks every Russian citizen will have an opportunity to apply to get 1 ha of land in Far East and become its owner.
The land will be allocated at the rate of 1 ha per family member. In other words, a family of 4 (mother, father, and 2 kids) can get 4 hectares of real estate. In addition, business partners are allowed to join forces and apply for a larger sized property, RBC reports. Thus, even 1 extended family may score quite a large real estate allotment.
All the documentation can be submitted online.
The allotment can be used for:
Construction of a home (homes)
Livestock breeding
Cultivation of crops
Business and commercial purposes, including tourism
However, if the land remains uncultivated after the 5-year period, it will be taken back by the government.
Current situation
According to the official site of the program Надальнийвосток.рф ("To the Far East"), 13,969 applications had been received since the launch of the program on 1 July 2016.
2,978 pieces of land have been given out with the total area of 2,751 hectares.
3,390 applications are at the stage of signing the contract.
The visitors of the website can also have a look at various business plans with details in PDF files—from strawberry cultivation to rabbit farming. The size of investment required to start the business can be as little as USD $2,000.
Here are some of these plans.
Small bakery
Initial investment volume: 10,206,060 rubles (170,178 US Dollars)
Payback period: 13 months
Hunting ranch
Initial investment volume: 15,061,000 rubles ($251,130)
Payback period: 18 months
Fish farming business
Initial investment volume: 8.6 million rubles ($143,398)
Payback period: 5 years and 2 months
Fast food restaurant
Initial investment volume: 5,531,975 rubles ($92,241)
Payback period: 2 years and 9 months
Strawberry farm
Initial investment volume: 900,000 rubles ($15,006)
Payback period: 12 months
Mushroom farm (shiitake)
Initial investment volume: from 100 thousand rubles ($1,667)
Payback period: 20 months
Skeptics say that the program has many disadvantages and may be bound to fail.The main difficulties include poor infrastructure in the region, bad roads to remote areas, and adverse climate conditions. On the other hand, who doesn't expect some challenges when starting a project like that! People live and prosper in Alaska and Canada, too. Prospects of the region are undeniable. As they say, a journey of a thousand miles begins with a single step.
One of the most successful projects realized in the Far East is Maikhinskaya Winery. It was founded in 2004 by Sergei Kurechko as a family business. Today Kurechko produces 13 kinds of wine from wild berries and grapes. Last year he made one ton of the product. For tourists, the businessman organizes wine tasting and winery tours.
In late December 2016, Russian prime minister Dmitry Medvedev shared government's plans for 2017-2018. According to Medvedev, about 165 enterprises are expected to open in the Far East in the nearest future, This means additional 19,000 jobs. Russian government plans to continue attracting investment to the Far Eastern region.
Maybe it's where your bright and prosperous future lies? Russian president Vladimir Putin is fond of American and European migrants and loves to hand out passports personally. Recent additions to Russian citizens include movie stars like Steven Seagal and Gerard Depardieu.
Screenshots: Надальнийвосток.рф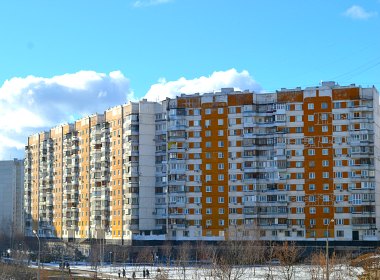 Read also:

Share this article