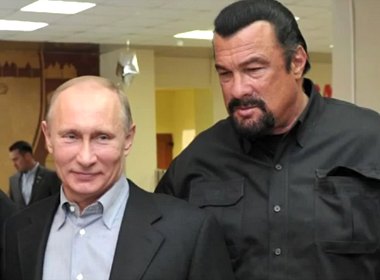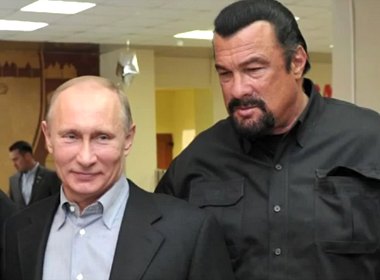 Steven Seagal has been granted Russian citizenship. President Putin personally signed the decree, Russian news agency TASS reported. The official decree is published on Kremlin's website.
The perks of Russian citizenship
The 64-year-old actor may be eligible for the aged pension next year, when he reaches the age of 65. Russia offers pensions to men from 60 and women from the age of 55 if they had been employed and paid social contributions. As the newly adopted citizen had not been paying taxes before, he can only get the minimum pension at 65, TASS reported.
The size of Seagal's pension: 5000 rubles a month (USD $78). He is also eligible to receive an additional subsidy in the size of difference between his pension  and the official sustenance level for the region where he resides. In 2016 pensioners' sustenance level is 8136 rubles ($126). In Moscow it's higher: 10,883 rubles ($168).
Russia pays pensions regardless of a person being employed or having an income.
However, the actor would have to spend more time in Russia than the U.S. to get his pension plus the subsidy, the pension fund official pointed out.
Seagal, whose father was Russian, said he asked for citizenship to be able to visit the country freely. The action movie star stated he loved the country and had many friends there. He visited Russia multiple times over the past years.
Steven Seagal's love for Russia
Earlier in 2016 Seagal was granted Serbian citizenship.
The actor was born in the USA. Seagal expressed his hope that Russia and America will become friends, and confirmed his love and respect for both countries.
The action hero said earlier in September this year he would like to become a Russian citizen. The president's spokesperson Dmitry Peskov stated that the American movie legend was asking for this honour "for a while".
The famous martial arts master took part in over 120 movies.
Another prominent movie star, French actor Gerard Depardieu, made a splash when he became a Russian citizen in January 2013. Together with his new status Depardieu was gifted an apartment in Grozny, Checnhya, which he sold quickly, according to reports. The reason for French actor's denouncement of his French citizenship was reportedly the high taxes he was charged locally. Personal tax in Russia is only 13%.
In his autobiography Depardieu wrote that Putin liked his hooligan style. This affiliation got the French star and his movies banned in Ukraine.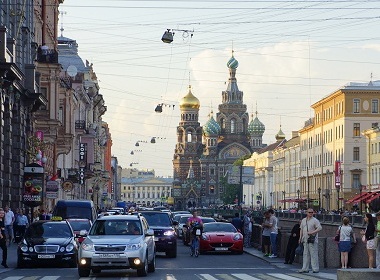 Read also:

Share this article