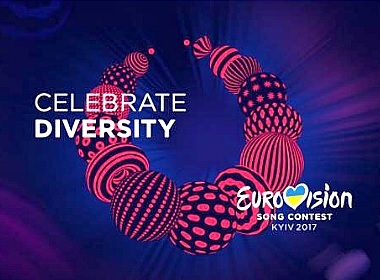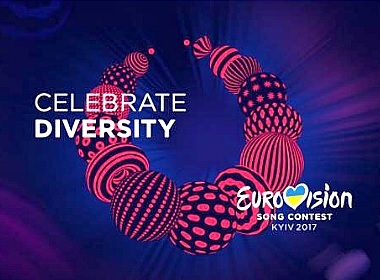 The first of 2017 Eurovision semifinals starts in Kiev, Ukraine, on May 9, with the grand final on May 13. The announcement of the winner is likely to occur in the early hours on May 14, soon after the midnight. But this year's international singing Olympics is overshadowed by politically motivated rows between the host country Ukraine and the largest state of the European Broadcasting Union, Russia.
The original clashes had began before 2016 contest, with Russia complaining over "politically charged" song by Ukrainian contender Jamala that was allowed to participate in the international finals. When Ukraine won 2016 Eurovision, it caused an enormous resentment in Russia.
Arguments and backstabbing tactics, completely unrelated to the essence of the contest, have escalated to another level this year. Both Russia and Ukraine seem to be unable to stop. Russian and Ukrainian officials keep finding new ways to upset one another, while giving no consideration to all other participating countries that simply want to compete and showcase their talent.
The fights go all the way to the top, with presidents of both countries closely monitoring the situation and their spokespeople commenting on the moves.
Contestants
Altogether, 42 contestants take to Kiev's stage in two semifinals.
Australia is again participating in this year's contest, after taking #2 honors last year and pushing Russia's singer to #3.
Why Australia is allowed? Yes, Australia is not in Europe, but it is also a licensee of the European Broadcasting Corporation. This is why Australians, as well as Israeli, are participating and voting in Eurovision 2017.
If anything, it would help if 2017 Eurovision winner was completely unrelated to geopolitical conflicts. Maybe, Switzerland?
Punters favor Italy but they rarely pick the correct winner. For example, last year Russia was the favorite, and only took the third place.
This year Russia doesn't even vote after refusing to participate and broadcast the contest, the reason for which is the fact that their preferred entrant couldn't arrive to Kiev due to being banned from crossing the border for 3 years by Ukrainian SBU.
More Eurovision 2017 controversy: Images of Crimea included in Ukraine's promo video
As if the controversy with banned Russian entrant Yulia Samoylova wasn't enough, Kiev organizers included the image of Lastochniko Gnezdo (Swallow's Nest), a famous Crimean sight, in its promotional video for Eurovision, "Come to Ukraine". The 30-second video also includes scenic visions of Kiev and Carpathian Mountains.
To top it up, Kiev's border security denied entry to several accredited Russian journalists who planned to report on the competition, Lenta.ru confirmed. The reason for refusals: Visiting Crimea against Kiev-prescribed rules.
Banned Russian entrant to perform in Crimea as Eurovision starts
In the meantime, banned entrant Yulia Samoylova (sometimes referred to as Julia or Yuliya Samoilova) is scheduled to perform a concert in Crimea as Eurovision starts in Kiev on 9 May, The Guardian reported.
The reason why the wheelchair-bound young woman got in trouble with SBU was precisely her performance in the "temporarily occupied territory" of Ukraine, as Kiev calls Crimean peninsula. Samoylova arrived by air, as opposed to the prescribed method of entering by land from the Ukrainian side. If she crossed the newly erected border to Crimea in this way, SBU would consider her entrance lawful.
What is going on with Kiev's attitude to Russia?
Crimean peninsula was overtaken by Russia in 2014 after the completion of Sochi Olympics. A lightning speed referendum was held prior to Russia's official takeover, weeks after unidentified troops took control of the capital of the autonomous territory, which back then officially belonged to Ukraine. The situation between two ex-friendly neighbors and former Soviet Union republics, Ukraine and Russia, was exacerbated by conflicts in Donbas (Luhansk and Donetsk regions) bordering Russian regions of Voronezh, Belgorod and Rostov-on-Don.
Historically, Crimea became a part of Ukraine only after 1954 decision by the USSR government led by Nikita Khrushchev. This happened months after the death of Joseph Stalin in 1953.
Russia took Crimean peninsula over from the Turkish Empire in 1774 after a war, based on a peace treaty.
The date of Samoylova's concert in Crimea coincides with Victory Day in Russia, which is a public holiday.
Victory Day on 9 May is celebrated as the date when Nazi Germany capitulated to the USSR in 1945 at the end of the World War II. (German capitulation to UK and the USA was signed a day earlier, 8 May.)
Surely, Samoylova's Victory Day performance in Crimea, as Eurovision, where she wasn't allowed by Ukrainian authorities, begins, may not be symbolic or political at all. However, one may wonder: Is she going to include her song "Flame is burning", which she was planned to perform in Kiev, during the celebrations of Russia's Victory Day on 9 May?
Given the history, this is likely to be the concert's finale under the grand applause of the public, to be broadcast on all Russian TV Channels and the pick of daily news online and offline.
Yulia Samoylova to represent Russia in 2018
Russia announced that Samoylova will compete in Eurovision 2018, to make up for her inability to enter the host country this year, which happened for the first time in the contest's history.
28-year-old singer was handpicked as a contestant by Channel 1, owners of the broadcasting rights for Eurovision in Russia, and not selected through a competition, as in some other countries.
So, for the third year in a row EBU will have to deal with the aftermath of 2016 decision to allow Ukraine's emotionally charged anthem "1944" to compete and win. Will Ukraine participate in 2018? They cancelled their participation in 2015, post-Crimea takeover, because of the same political disagreements in Russia-Ukraine relations.
If Yulia indeed performs in 2018 at Eurovision, she would have to find another song, as her previous entry has already been broadcast via Internet as such is considered previously published.
Why Russia is not a contender at Eurovision 2017 in Kiev, Ukraine?
Ukrainian authorities called Samoylova's candidature a "provocation", as Russian organizers should have possessed prior knowledge of her not being eligible to enter under the country's border protection legislation.
Reportedly, Yulia was preparing for the contest since October 2016 but her participation was only announced at the very last minute on 12 March 2017 before the cutoff date for entries.
Thus, it would not be possible to change the participant by the official rules, although organizers from the European Broadcasting Corporation (EBU) were open to a replacement after the scandal with denied entry for Yulia. However, the Russian side refused to substitute their chosen singer.
The proposal by EBU to broadcast Russia's entry via a satellite link was refused by both Russia and Ukraine. The Ukrainian authorities pointed out that a broadcast would violate the local legislation just as a physical entry.
Critics are quite vocal from both sides.
Ukrainians accuse Russia of dirty tactics and playing a victim, while utilizing a handicapped young girl as a pawn. Highly ranked Moscow politicians were advocating "boycott" of Kiev's Eurovision immediately after Jamala's win. Kiev's view is that Russians had no real desire to participate at all.
Russians complain of Ukraine's attacking a sweet girl in a wheelchair, who cannot be of any danger to the country's security, and Kiev's discontent for Eurovision contest's friendly conduct.
In any case, trying to keep politics away from the singing seems to be an exercise in futility for the 62nd Eurovision Song Contest.
In any case, the recent rows didn't help to improve the tone of international dynamics between two former allies a single bit.
If you are dating Ukrainian or Russian girls, be careful with national identification. It may be taken as an offence if you mix up the quarrelling states. Better stay away from judgements as well. It's a sensitive topic. By the way, there are plenty of ethnic Russians who reside in Ukraine and not everyone is a supporter of the current administration. The population of the Russian Federation is much more united in their support of their country's official views.
Waiting for a scandal
We can be rest assured these were not the last controversies of this year's Europe's largest singing contest.
The organizers must be fuming; their goal has always been "Singing Olympics", where politics have no place. In the Ancient Greece, where Olympics started as a championship, all wars were stopped for the duration of the games.
Earlier this year when Ukraine's security service refused an entry to Samoylova, there were calls from Russia for all artists of Eurovision 2017 to dedicate their performances to her on stage during the competition. Some commotion in this regard may still occur.
Video: Come to Ukraine, Kiev's Eurovision promotion
A sweet red-haired female winner of the first Ukraine's season of The Voice Kids, Nastya Bahinska, performs the song calling to celebrate diversity, this year's Eurovision slogan. The music is based on Shakira's song from Zootropolis and adapted, Unian reported.

The first words of the song say:

We won't give up, no, we won't give in
Till we reach the end
And then we'll start again

Then the singer invites viewers to "come to Ukraine to celebrate" and "rejoice in our diversity".

This happens as the Crimean coast is on the screen. It appears as if the singer is on board of a boat sailing by the tall grounds of Swallow's Nest, happily waiving to someone on the shore.

Photos: Eurovision Song Contest

Share this article